Graham Howes
Toronto's most versatile dance, party & corporate event band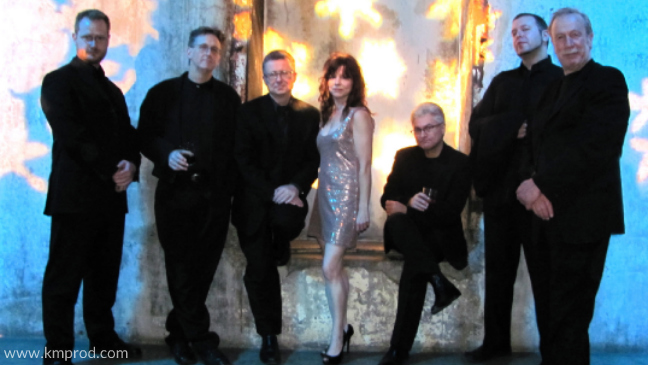 Show Description
The Graham Howes Band is the preferred live music of choice for many astute and discriminating Clients who's primary goal is in making upscale, corporate as well as prestigious society & gala events, memorable, enjoyable and FUN! +
For more than 30 years this Toronto-based orchestra has been highly-regarded and renowned for its versatility, flexibility and, superb live sound. Featuring distinctive vocals and TOP studio musicians, they've accumulated an established track record of 100's of highly successful corporate event performances over the years. This translates into a LOT of very satisfied clients!
Because their repertoire consists of over 1000 songs, they are able to satisfy the many diverse requests they receive at corporate and other festive events.
The music is a great mix of lively Top 40, hits from the 60's and 70's, 50's rock 'n roll and, of course swing favourites from the 40's. Tangos, tarantellas, polkas, waltzes? No problem! You'll see the results on the dance floor.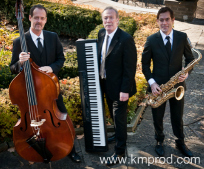 The configuration of the band is flexible and can range from trio, quartet and sextet right up to a 9 or 10 piece orchestra - depending on budget and the musical requirements.
Discriminating clients have received rave reviews from their guests in such elegant Toronto settings as Casa Loma, the Four Seasons Yorkville, Vaughan Estates, Art Gallery of Ontario, The Carlu, The Eglinton Grande, Liberty Grand, and McLean House to name but a few.
The band always uses state-of-the-art equipment. The sets are at least an hour in length and all sound equipment, instruments and amplification are in place (and ready) well before your guests arrive. During their (brief) breaks, you'll be glad to know, they provide the appropriate pre-recorded music. --
Some things you might be asking ...
How many musicians?
While their instrumentation most often consists of six musicians: lead female vocals, lead male vocals/keyboards, electric bass player, guitar player, drummer and saxophonist/clarinetist/flutist, they can easily adapt from a trio to ten pieces to suit your requirements. Think trumpet, trombone, Latin percussionist ...
Need elegant cocktail / dinner music?
How about string bass, piano and saxophone playing Gershwin, Porter, show tunes... Perhaps just solo piano / keyboards would create the right ambiance.
How will the band be dressed?
Their standard attire is black tuxedo. Some parties like them in up-scale casual or business attire. Your choice!
References?
They perform for the best. Their clients have included BMW, Deloitte & Touche, Northern Telecom, Canadian Tire Corp., Procter & Gamble, Bayer Canada, Prospector and Developers Association of Canada, The Starlight Foundation, Coldwell Banker Canada, Canadian Bar Association, NHL Hockey Awards Banquets, Canadian Diabetes Association, Mt. Sinai Hospital & Reach For The Rainbow Galas, and many many more.
What can you expect when you hire The Graham Howes Band?
This: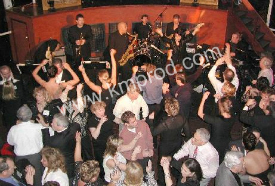 For more information and to book The Graham Howes Band, contact us.