Jean Boucher
Bilingual Comedian Magician, Stage & Strolling Magic
Bio
Bilingual comedian magician Jean Boucher, is one of the most versatile corporate entertainers working today and thrills audiences with a unique combination of comedy and magic. Audiences are captivated by his hilariously shocking illusions, tongue-in-cheek renditions of classic magic and good-natured audience participation.
Jean's ability to perform effortlessly in English and French has made him one of the most sought after variety entertainers.
Jean Boucher is a three-time winner of the Magie Montréal magic competition — the most prestigious magic competition in Canada. Clients routinely fly Jean Boucher all over the world to perform his very unique and highly-entertaining brand of comedy magic.
Show Description
Stage Magic
Jean Boucher, with his unique combination of comedy and magic captivates and engages audiences. Because he is so unique, versatile and entertaining, many of the most prestigious companies fly him all over the world to perform, entertain and amaze their guests and valued clientele. +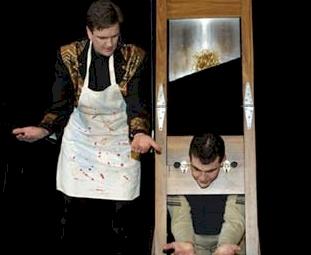 Jean is considered one of the funniest magicians of his generation. His comedic flair keeps him in demand and he has appeared in scores of TV network productions - over 60 in Canada alone! Thanks to his imaginative wit, Jean has created many original magical effects that set him apart from other performers. This search for excellence has won him the esteem of the trade and made him a winner of numerous magic competitions. He has also developed several magical effects that have been featured in magic industry trade publications world wide.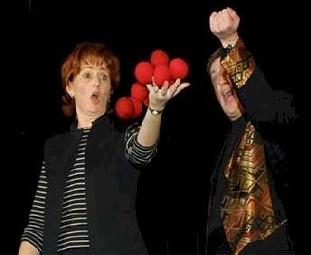 Jean Boucher is a born showman. Acclaimed as one of the world's outstanding sleight-of-hand artists, he can capture the imagination of anyone. His technique is so flawless that he can focus on showmanship and deliver a performance that leaves guests breathless and amazed.
Jean's versatility also allows him to custom create and tailor his performance for clients with specific needs and corporate objectives. --
Strolling & Close-up Magic
Jean Boucher's close-up, sleight-of-hand techniques are so flawless that he can focus on plenty of showmanship. The result is pure polish and charisma. In fact, Jean is so good that he amazes other magicians. He is a three time winner of Canada's biggest magic competition - The Magie Montréal Close Up Magic Competition. +
His close-up magic may consist of pure sleight of hand using playing cards, borrowed money, finger rings, etc. Incidentally, don't be surprised if in the course of a friendly conversation with him you suddenly realize that your watch is missing ... because HE'S now wearing it! --
For more information, fees & to book magician Jean Boucher contact us. (Jean Boucher travels from Montreal.)