Legends Live
LEGENDS - Live In Concert (Toronto)
Show Description
LEGENDS - Live In Concert
Fully customizable shows of incredible live recreations of the rock and roll superstars featuring megahit after megahit.
Backed by a slick and tight live band of studio musicians and an exceptional vocal ensemble, this talented group of look-a-like/sound-a-like entertainers recreate the high energy performances of their namesakes.
No lip-synching .... these performers sing with their own voices and play their own instruments. The show can be presented as a concert, or interactive with the audience dancing right along! +

Generally, The Legends Show tours with 5 impersonators. For a "baby boomer" audience, rock the night away with Tina Turner, Elton John, Mick Jagger, The Supremes, Madonna, Whitney Houston, Shania Twain, Rod Stewart, Gloria Estefan, Cher, Celine Dion, Lady Gaga & !more.
If your audience is slightly older, then the music of the 50's would be appropriate. Elvis, Neil Diamond, Tom Jones, Roy Orbison, Jerry Lee Lewis, and Richie Valens ("La Bamba") are the ticket.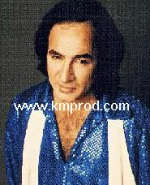 Add some disco stars - Abba, The Village People, or Donna Summer. A country package is also available with tributes to Garth Brooks, Patsy Cline, Willie Nelson, Johnny Cash, Shania Twain, Kenny Rogers, The Judds & Dwight Yoakam.
For more information,* fees & booking Legends - Live in Concert, contact us.

* For a more affordable "Legends" style show, click here.