The Rocky Road to Dublin
A Delightfully Irreverent Tribute to the Emerald Isle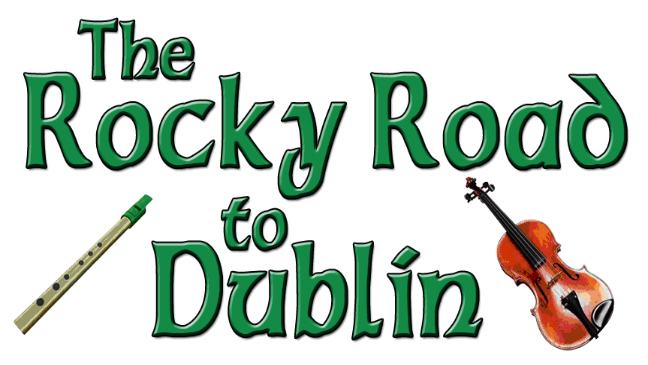 Show Description
Every day is St. Patrick's day with THE ROCKY ROAD TO DUBLIN, a laugh-filled celebration of Irish music that's guaranteed to set your toes tapping. It's always a party when this trio of entertainers perform their foot-stomping Irish songs on guitar, fiddle, flute, piano, bodhran and tin whistle, blend in lots of audience participation and top it off with their own special brand of humour.
THE PERFORMERS:
RANDY VANCOURT


An award-winning composer and performer, Randy has appeared across Canada and the U.S. as a musician,

writer and comic.



DANIEL GIVERIN


From Limerick, by way of Manchester, Daniel is an accomplished fiddler, guitarist and flute player, who currently splits his time between Montreal & Toronto.



PAUL GIBSON


A dual Canadian-Irish citizen, Paul is a busy musician & performer and one-third of the hit musical, BOARDWALK! The Doo-Wop Show.


Feel free to clap your hands, sing along and have a grand old time as they take you along on a trip to the Flying Pig Pub, where we're all friends and family. And remember, if you're lucky enough to be Irish, then you're lucky enough!

For more information and booking The Rocky Road to Dublin, simply contact us.
Testimonials
Like spending the evening in an Irish pub!
–CIRT Radio
[More..]
Like spending the evening in an Irish pub!
–CIRT Radio
A sparkling night of pure musical joy.
–CBC
A musical force to be reckoned with.
–Sun Media
A musical journey to Dublin that entertains and captivates.
–National Public Radio
[Less..]