Kevin O'Leary
"Shark" on ABC's Shark Tank; Entrepreneur & Investor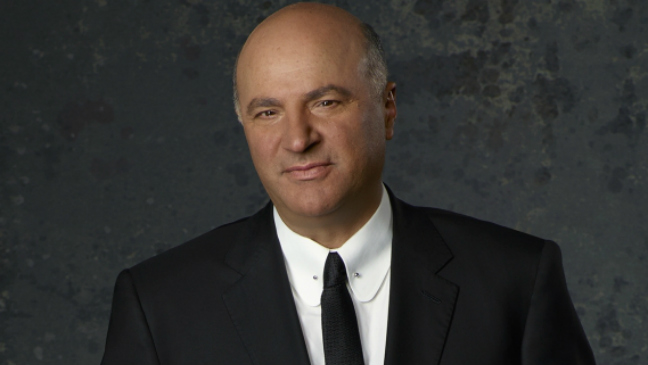 Bio
He's opinionated and ruthless, and he hungers for big deals. Yet he made millions helping children learn how to read. Nothing if not a polarizing force, speaker Kevin O'Leary pulls no punches when it comes to the good, the bad, and the ugly as it pertains to markets and economic opportunities. A judge on Shark Tank and a contributor to CTV, as well as the author of 3 bestselling books entitled, Cold Hard Truth, O'Leary is also previously well-known as the former co-host of The Lang & O'Leary Exchange and as a former panellist on the wildly popular program, Dragons' Den. +

O'Leary's inescapable reputation has been built upon his entrepreneurial vision, investment smarts, and drive to succeed. In 1986, he co-founded SoftKey Software Products and, by the late 1990s, SoftKey had acquired numerous competitor companies, including Compton's New Media, The Learning Company, Mindscape, and Broderbund. In 1999, the company was sold to the Mattel Toy Company for $3.7 billion—one of the largest deals ever struck in the consumer-software industry.
As a self-proclaimed "eco-preneur," O'Leary's focus is on investments that are environmentally friendly, but that also make money (of course). He is the founding investor and director of Stream Global, and he owns and operates both O'Leary Funds, and O'Leary Fine Wines. He is on the advisory board of Genstar Capital LLC; on the executive board of the Richard Ivey School of Business at the University of Western Ontario; a member of the investment committee of Boston's Hamilton Trust; and an investor and director of EnGlobe. --
Topics & Categories
Business Management & Strategy
Celebrities & Media
CEOs & Business Leaders
Creativity | Innovation | Disruption
Economics & Finance
Entrepreneurship
Financial Management
Negotiating Skills
Risk & Risk Management
The O'Leary Report

With candor and unmatched business smarts, Kevin O'Leary draws on his encyclopedic knowledge of finance, investing, economics and business to discuss a variety of topics. How, for instance, will the global recession affect a myriad of industries, including your own, and what can you do to protect your company, and come out stronger than ever? Razor sharp and quick on his feet, O'Leary pulls no punches in his enlightening and timely talks.
For more information, speaking & appearance fees & booking Kevin O'Leary, contact us. (Only very very SERIOUS booking-related inquiries will be responded to.)