Lisa Bodell
Global Innovation & Creativity Expert | Award-winning Author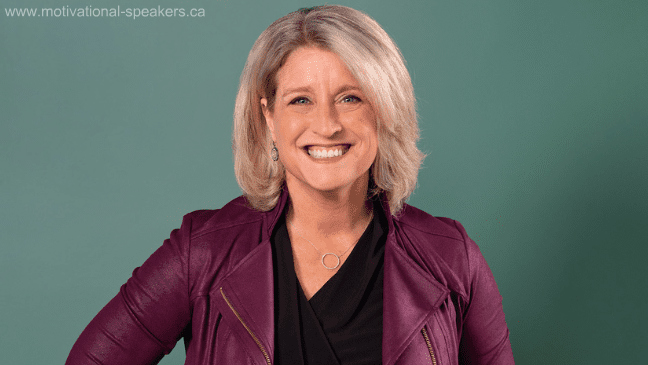 Bio
A globally recognized innovation leader, futurist and speaker Lisa Bodell provides a simple approach to the otherwise complex topic of innovation. Through her keynote presentations and workshops, she empowers audiences with the tools and techniques they need for accelerating change, driving growth, and solving problems creatively. +

Working with leading brands such as Starwood, Merck, and Bosch, Lisa Bodell's company, futurethink has become the largest source of innovation research, tools, and training curricula in the world. She has been rated as a top speaker at Google's client events and is the author of the bestselling book, Kill the Company: End the Status Quo, Start an Innovation Revolution, which won the 2014 Axiom Best Business Book Award and was voted Best Business Book by USA Book News and Booz & Co. Her newest book is Why Simple Wins: Escape the Complexity Trap and Get to Work That Matters.

A respected thought-leader on innovation topics, Lisa has appeared on FOX News, and in publications such as Fast Company, Forbes, Crain's, Business Week, The New York Times, WIRED, Investor's Business Daily, Harvard Business Review, and The Futurist.

An advisor on the boards of the Association of Professional Futurists and Novartis' Diversity and Inclusion Board, Lisa has also taught innovation and creativity at both American and Fordham Universities. --
Topics
Why SIMPLE Wins: Escape the Complexity Trap and Get to Work That Matters

Imagine what you could do with the time you spend sitting in meetings and writing emails every day.

Complexity is killing companies' ability to innovate and adapt, and simplicity is fast becoming the competitive advantage of our time. Drawing on research and themes from her latest book, Why Simple Wins, Bodell inspires leaders and their teams to proactively move beyond the feelings of frustration and futility that come with so much unproductive work in today's corporate world, to create a corporate culture where valuable, essential, meaningful work is the norm. By learning how to eliminate redundancies, communicate with clarity, and make simplification a habit, individuals and companies can begin to recognize which activities are time-sucks and which create lasting value. +
Using engaging stories and techniques, Bodell shows that by using simplicity as an operating principle, we can eliminate the organizational and individual busywork that puts a chokehold on us every day, and instead spend time on the work that matters.
SIMPLE is the new solution. Drawing on her work with global companies, Lisa Bodell shares tools and takeaways on how organizations and individuals can eradicate complexity, and allow Simplicity to be their new operating system and North Star towards an innovative workplace culture. --
Kill the Company: End the Status Quo, Start an Innovation Revolution

Winning innovators embrace change—do you? What holds you back from better innovating, every day? In too many organizations, we're stuck in the land of status quo. We've forgotten how to think differently, and lack the simple tools to solve problems creatively. The very structures put in place to help organizations grow are now holding us back. So, it's time to Kill the Company! This keynote is an inspirational call to arms: to start a revolution in how we think and how we work. +
The key lesson of this keynote: if we want people to approach change differently, we have to change our approach. You will learn how simplification lets us achieve more and better innovation. This can reignite critical aptitudes such as curiosity, inquiry, creative problem solving, and more.

The keynote will bring to life the concepts presented in Lisa's latest book, Kill the Company:
Everyone is a change agent.
Change involves a toolkit, not a process.
Little changes can create big impact.
Lisa will introduce tangible ways to ignite innovation through the dynamic, yet simple exercises in the Kill the Company Toolkit, including Kill a Stupid Rule, Killer Queries, Impossible to Possible, and many more. You will leave this keynote with ways to eliminate needless complexity with simple, inspiring ways to make innovation happen now! --
Little BIGS: How Small Changes Create BIG Impact

Dismiss the notion that innovation requires large corporate overhauls and change initiatives. Extensive and expensive initiatives rarely work and tend to exhaust—not inspire—employees. To get people to approach change differently, we must change our approach. Instead of top-down mandates, it's the small things—the "Little BIGS"—that ignite powerful behavior change. +
The Chocolate-on-the-Pillow approach—"Little BIGS"—uses action-based tactics. When individuals and teams start leading by example, they create opportunities for people to witness and embrace positive behaviors and change firsthand. Using examples of small changes with huge ripple effects, this keynote walks participants through the bite-sized approach to revolution.
Lisa inspires audiences through real-life examples, such as the large financial services organization that created a new breed of employee and helped reset the corporate culture. Little BIGS will come to life through concepts like Kill a Stupid Rule; Outside In; Do the Unexpected; Empowerment Rules; and Get Out.
Participants will take away tangible and actionable steps to shake up their organization's standard practices—from unproductive meetings to go-nowhere strategic planning—and result in a powerful boost to innovation. They will gain understanding of the Little BIGS that will reinvent their own organization; awaken their ability to think; and ultimately, to reinvent the future. --
Lisa Bodell is represented by K&M Productions. For more information, fees, Lisa Bodell's speaking schedule & booking Lisa Bodell contact us.
What Clients are Saying
Lisa has the winning combination you look for in a keynote speaker – she is insightful, engaging and energetic. She was the top rated speaker at two Google events and inspired our audience to start an innovation revolution.
–Marketing Manager of Think Events at Google
[More..]
Lisa has the winning combination you look for in a keynote speaker – she is insightful, engaging and energetic. She was the top rated speaker at two Google events and inspired our audience to start an innovation revolution.
–Marketing Manager of Think Events at Google
Lisa's presentations have transformed the way our leaders think of innovation. Lisa provides a mix of practical, easy to use tools and inspiration which has helped to create a new mindset around how to innovate in all parts of our company.
–Executive Director of Enterprise Learning at Merck
Lisa captivated the audience with insightful and well-articulated thoughts about technologies and trends that could transform our industry. Her examples were credible, thought provoking, and, in a very short time, she energized people to be more proactive about shaping our future business environment.
–Vice President for Worldwide Innovation at Pfizer
Lisa made my leadership team think in new ways and helped us develop winning business ideas right in the room. My team now embraces innovation rather than fearing it.
–Managing Director at Citigroup Corporate Investment Bank
Over the years, I've tried many innovation 'gurus' to educate my leadership team. Lisa is the real thing – she's an expert that also knows how to use both presentation and learning principles to hold an audience's attention.
–Director of Learning & Development at Bausch & Lomb
Lisa's message is incredibly relevant and compelling. I find her work to be thought provoking, challenging and necessary given today's complex and ever-changing business environment.
–Global Managing Director at Accenture
[Less..]