Mel Robbins
Best-Selling Author, Award-Winning CNN Commentator;
Speaker, Influencer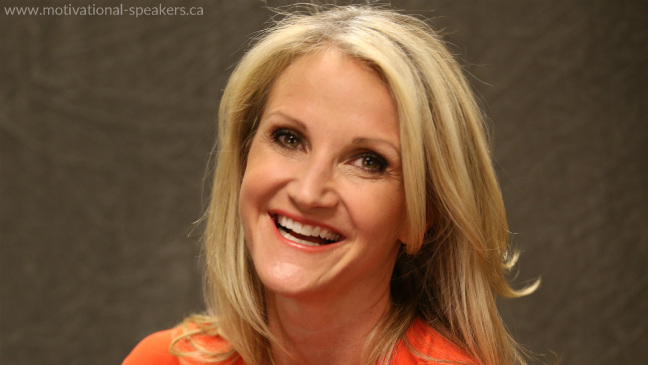 Bio
In her globally acclaimed TEDx talk, Mel Robbins wowed the world with the science-backed secret to change: The 5 Second Rule. More than 17 million views later, the 5 Second Rule has become a bestselling book and a life-changing movement that challenges thinking and accelerates personal and professional growth. A riveting, fun, and unforgettable speaker, Robbins has spoken to executives with many of the top leading brands, including Microsoft, JPMorgan Chase, Optum, Cisco, and AT&T.
Robbins' digital platform inspires more than a million people each day with transformative videos, articles, positive psychology research, and inspiring content. Her media company, The Conference Project Inc., which produces personal development programming and online courses for a global student body and corporate partners, is used by more than 50,000 people a year.
The bestselling author of two books, her latest The 5 Second Rule, has been translated into 36 languages, ranked the #1 audiobook in the world in 2017, and is one of the top five most read books on Amazon. On Sept. 16, 2019, her brand new daytime syndicated talk show, The Mel Robbins Show, began airing five days a week on TV nation-wide. Previously, she was an award-winning opinion columnist and legal analyst for CNN as well as a Dr. Oz Healthline Expert.
Robbins is a graduate of Dartmouth College and Boston College Law School.
Topics & Categories
Business Management & Strategy
Celebrities & Media
Change | Change Mgmt.
Communication
Corporate Culture
Creativity | Innovation | Disruption
Employee Engagement
Entrepreneurship
Human Resources & Workplace Culture
Impostor Syndrome
Inspiring Stories
Leadership
Motivational
Performance & Productivity
Sales & Service
TED Speakers
Women of Influence
The 5 Second Rule: Achieve Break Through Performance In Your Career & Life +
Imagine if you had a secret weapon that helped you beat procrastination and self-doubt. What if you had the confidence and courage to take action and share your ideas with conviction? You'd be unstoppable.
In her globally praised TEDx talk, bestselling author, entrepreneur and social media influencer, Mel Robbins introduced the world to the science-backed secret to change—The 5 Second Rule. Over 14 million views later, The 5 Second Rule has become an international bestselling book translated into 29 languages, the #1 Audiobook in the world and a life-changing global movement inspiring people to quit procrastinating, become more courageous, accomplish goals, and change for the better.
Mel has used The 5 Second Rule to transform her own life. Since discovering and implementing The 5 Second Rule, Mel has become the most booked female speaker in the world, an award-winning legal analyst for CNN, an internationally acclaimed bestselling author, and the CEO of a media company that inspires more than 20 million people each month.
With riveting videos, case studies, compelling research, and hilarious personal stories, Mel will recount the deeply relatable and remarkable story of The 5 Second Rule and the power of five second decisions. She will demonstrate how this rule has helped people, teams, and businesses around the world change for the better. and, through audience interaction, she'll show you how to use the Rule so you can also achieve your goals.
This is a life-altering speech filled with ground-breaking insights and a tool for action that is critical for selling, leadership development, innovation and success. Mel will present the secret to HOW we change behaviour, HOW to take smart risks, HOW you bring out the best in your team, and HOW to create the results that we covet at work and in life.
You'll walk out of this experience with tools you can bring back to your team, your family, and your life – and you'll leave feeling inspired, empowered, and able to take action.
Learning Objectives:
Discover the secret to increasing productivity, confidence and courage
Master The 5 Second Rule
Leverage the science of habits to create immediate behaviour change
Practice higher brain function that enables breakthrough performance
Understand how five second decisions change your life and business
Be inspired and uplifted to reach your potential --
Mel Robbins is represented by K&M Productions. For more information on fees, Mel Robbins' speaking schedule & booking Mel Robbins contact us. (Very SERIOUS booking-related inquiries only.)
What Clients are Saying
I have been doing what I do for over 20 years - almost 8 with HFMA - and in that time I have never worked with a speaker as engaged as Mel. Her commitment and investment in making ours a successful event is unprecedented. I look forward to working with her on the rest of our program.
–Healthcare Financial Management Association
[More..]
I have been doing what I do for over 20 years - almost 8 with HFMA - and in that time I have never worked with a speaker as engaged as Mel. Her commitment and investment in making ours a successful event is unprecedented. I look forward to working with her on the rest of our program.
–Healthcare Financial Management Association
I want to take a moment to send my personal appreciation to Mel for not only her outstanding presentation, but for taking the time to get to know about the culture of our company and personalizing the message to our audience. She gave the last keynote speech for our convention and brilliantly summarized our objectives for our attendees; [they left] feeling motivated and empowered to accomplish their personal goals for both their businesses and their lives. In fact, many in attendance described it as "life-changing." In my 20 year business career, which has included starting successful companies and also working as a senior executive for Fortune 100 companies, I can honestly say I have never seen another outside speaker spend that much time and energy to personalize the message to a specific audience.
–President, United Real Estate
It was so great meeting you and getting to work with you on our Corporate Leadership Group Summit. Your high energy presentation really brought our theme of leadership in action to life. Along with valuable insight, you provided attendees with realistic takeaways. In fact, survey results indicated that this year's summit was one of the best yet, and your presentation, specifically, was hailed as a fantastic way to pull the two days of the summit together. On behalf of everyone at Lincoln Financial, I'd like to express my sincere appreciation to you for your participation and for helping to make the summit a success.
–Lincoln Financial Group
[Less..]