Randall Craig
Speaker & Expert on Web & Social Media Strategy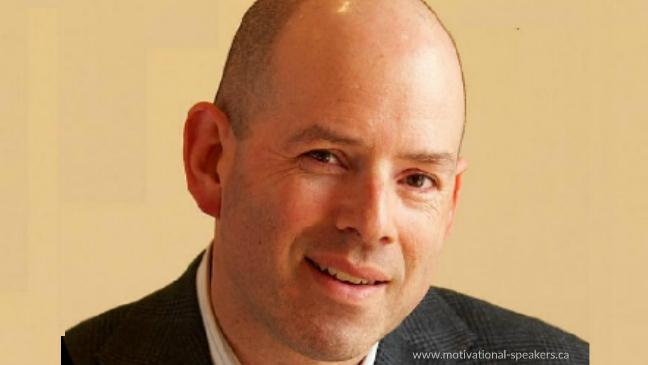 Bio
Speaker Randall Craig has been advising on Web and Social Strategy since 1994 when he put the Toronto Star online, the Globe and Mail's GlobeInvestor/Globefund, several financial institutions, and about 100+ other major organizations. He is the author of seven books, including the recently released Everything Guide to Starting an Online Business, and speaks across North America on Social Media and Web Strategy. +

Randall Craig leads 108 ideaspace, a firm that helps organizations drive and extend their strategy by innovating in Strategy, Technology, and Design. With deep knowledge in Marketing, IT, and HR, the firm works cross-functionally to make substantive change possible. 108 ideaspace is a Web and Social Media Strategy leader, and has designed and developed some of the largest internets and intranets in the world.
Randall is the author of seven books, including the Online PR and Social Media series, Social Media for Business, and the just-released Everything Guide to Starting an Online Business. He blogs for the Huffington Post, and is the host of Professionally Speaking TV. He has been profiled acorss national media, and frequently appears as an expert on radio, TV, and newspapers. For the last decade, Randall has served at the board level for several national organizations, and has earned a CFA, MBA, CMC, CSP, and a Black Belt in karate. --
Topics
Randall Craig helps organizations and individuals move the Social Media strategy airplane from 30,000 feet to landing. He shares practical, been-there-before advice from his 18 years of Web and Social Media experience as a Consultant, Senior Executive, Entrepreneur & Best-selling Author.
1) Social Media without wasting your time or losing your identity: Strategy, Efficiency, and Risk for attendees and their organizations

It's all the rage to talk about LinkedIn, Facebook, and the 500+ other social networks that exist. But how does Social Media fit within your overall strategy? How can you reduce exposure to identity theft? What can you do if no one actually uses your social media initiative… or too many do? And how do you measure results? In this fast-paced presentation, Randall Craig provides practical insight into these and other timely issues. +
Eight focused presentations:
For Executives: Social Media Executive Briefing: Introduces Social Media concepts, focuses on implications, opportunities, and risks.
For Corporations: Seven social media strategies to grow your business – and avoid the risks. (Business development, Recruiting, Internal collaboration, Risks and policy, Governance)
For Associations and Not-for-profits: Harnessing the power of Social Media to improve member engagement, development and marketing. (Stakeholder engagement, fundraising, Online PR, Risks/policy, Governance, event marketing)
For Professional Service firms: Strategies and policies to implement a successful social media initiative – at the firm and individual levels. (Profile Building, Business development, Prospect due diligence, Recruiting, Risk)
For Entrepreneurs/experts/consultants/talent: How to translate personal profile to business growth online. (Profile Building, Business development, Prospect due diligence, Risk)
For Marketing Professionals (Campaign Dev't, Online PR, SM branding, SEO, Web integration)
For the Job Seeker: Advanced Strategies for a Social Media job search. (Reactive and Proactive Social Media; Avoiding disqualification, Advanced LinkedIn strategies, Avoiding Identify theft)
Social Media Futures and Trends: Examines where Social Media is heading, and how organizations can best prepare themselves. --
2) Networking Skills for Success: Give to Get: Helping others help you succeed

Whether you are selling a product, a service, or yourself, the relationship will always cement the deal. In this presentation, participants will learn how to develop and nurture relationships – and then how to close the sale. This isn't a "how to schmooze" presentation, but one that provides specific guidance on how to grow value and influence with others. This session starts the process of networking by providing tools for attendees to meet each other immediately… and gain greater value from the conference itself.

Every presentation is completely customized for the audience, and can be delivered as a keynote, workshop, webcast, or master class.
Randall Craig is represented by K&M Productions. For more information, fees, Randall Craig's speaking schedule & booking Randall Craig, contact us.