Decor Themes >>>
Elegant

A modern take on the traditional white elegant event where the essence of art deco is captured with a luxe combination of crystal, metal and glass. Elevated centerpieces bring the ceiling closer to create a more chic environment, while warm details such as rose petals and floral napkin tucks enhance the intimacy of the event.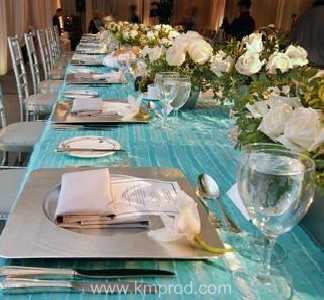 Similar themes can be produced outside of the Toronto Ontario area but components may differ. All depicted prop decor components are rental items only and are not available for purchase or as singular rental items. Our preference is in working with our clients in creating and transforming an entire event space.
For more information on this theme simply contact us.