Fee Range
PGgzPkZlZSBSYW5nZSBmb3IgQnJ1Y2UgQ3JveG9uPC9oMz48cD4kMjAsMDAxIC0gJDI1LDAwMCA8L3A+
Request More Information

Bruce Croxon
Former "Dragon" | Host, The Disruptors | Partner, Round13 Capital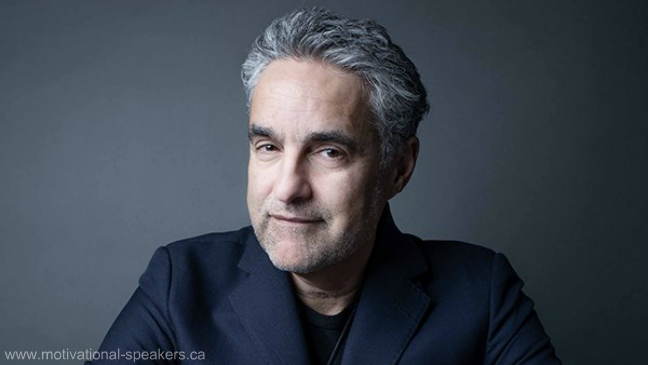 Bio
Bruce Croxon is one of Canada's most successful start-up entrepreneurs. The co-founder of the wildly successful dating site Lavalife, and a former "Dragon" on CBC TV's Dragons' Den, Bruce shares his informed insights into what it takes to succeed in today's demanding entrepreneurial environment, speaking on the importance of collaboration, innovation, an open mind, and the need to stay on the cusp of technology when going after your business dreams. +
After co-founding Lavalife in 1987, Bruce served in many roles with the company — as partner, chairman, and CEO — guiding it to the position of category leader: it achieved revenues of close to C$100 million prior to Bruce leading its sale in 2004 for a stunning C$180 million. Since that time, Bruce has been active as both an investor and advisor in early stage companies in the technology and hospitality sectors, continuing to expand the reach of his entrepreneurial successes.

As an ex-Dragon on Dragons' Den, he adds a broad range of businesses and products to his portfolio that tap into his passion for digital media, health, and marketing. He currently helms Round13, a company dedicated to investment in growth stage digital Canadian companies, and co-hosts The Disruptors on BNN and CTV, a weekly show spotlighting Canadian business. --
Topics & Categories
AI & Digital Transformation
Business Management & Strategy
Celebrities & Media
CEOs & Business Leaders
Creativity & Innovation
Entrepreneurship
Human Resources & Workplace Culture
Information Technology (I.T.)
Marketing & Branding
Social Media | Internet of Things
Bruce Croxon's Keynote Speaking Presentations:
Entrepreneurship by Collaboration
There are successful maverick entrepreneurs – but they are the exception and stand out because of it. Most successful businesses are built of partnership and collaboration. "The results of the group far outweigh those of the individual, every time." So says, Bruce Croxon, digital pioneer and co-founder of Lavalife. Bruce guides the audience along the exciting and intense entrepreneurial path describing through his own experiences and informed insight what it takes to achieve success in today's ever faster and demanding entrepreneurial environment.
Disruption
Through the network effect of connected devices, we are arguably in the greatest period of change since the Internet was commercialized in the mid 90's. What is going on, how fast, who is being impacted, and what can today's businesses do to adapt to an environment where nothing seems to stay the same. Bruce Croxon tackles these questions — and provides answers — head on.
Corporate Culture: Building a Corporate Culture by Design, not Default
Clear vision and unwavering values are the driving force that built Lavalife into a 100 million dollar business. Often entrepreneurial success is defined retrospectively. Not so with Lavalife, whose executive team were early adopters, not only of technology, but of organizational development strategy. Bruce Croxon shares his philosophy for business growth and success, and how decisions guided by core values, benefits recruitment, culture, and innovation lead to success.
Marketing Lessons from a Social Networking Pioneer
Bruce Croxon shares marketing strategies and tales from the trenches from his vantage point at the helm of the very first on-line social network. Having navigated Lavalife from its start in the 80s as Telepersonals, a telephone-based dating service, Bruce recounts how getting on-side emerging trends and influencing societal shifts revolutionized how people connect and led to Lavalife's 97% brand recognition in Canada.
Bruce Croxon shares informed insights into what it takes to succeed in today's demanding entrepreneurial environment. He speaks on the importance of collaboration, innovation, an open mind, and the need to stay on the cusp of technology when going after your business dreams.
Testimonials
Everything went extremely well, he is an awesome and very humble guy.
–Microsoft
[More..]
Everything went extremely well, he is an awesome and very humble guy.
–Microsoft
All I can say is "outstanding"! Bruce is a great person and his presentation was very well received.
–First Ontario Credit
[Less..]