Pamela Barnum
Former Undercover Police Officer & Federal Prosecutor;
Trust Strategist & Nonverbal Communication Expert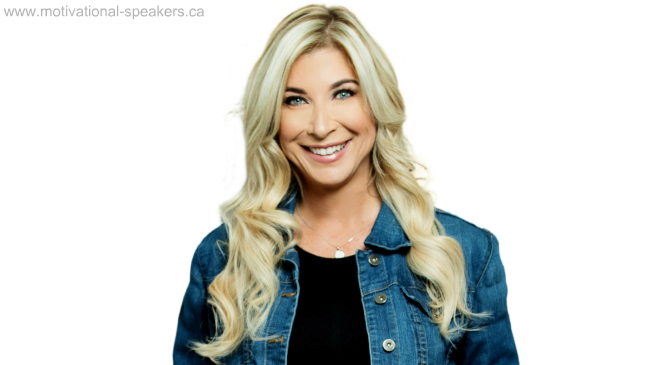 Bio
Expert in Body Language, Human Behaviour & Communication
Imagine what it would be like to live as a different person with a different name, identity, and background. For months at a time, you're living with a false identity, and your success depends on building trust and detecting deception with some of the most dangerous people imaginable. That's precisely what Pamela Barnum did for years working undercover in the Drug Enforcement Section. She learned real-world techniques for building trust and interpreting body language.
When Pamela graduated from law school, she left policing and accepted a position as a federal prosecuting attorney. She spent countless hours in the courtroom, perfecting her proficiency as a trust strategist and body language expert.
Following a successful 20-year career in the criminal justice system, Pamela studied corporate negotiations in graduate school. Now, she shares her expertise with others, teaching them how to improve their communication skills to increase trust inside corporations, associations, and law enforcement agencies. She learned quickly how to separate fact from fiction and truth from falsehood.
As a nonverbal communication expert and trust strategist, Pamela delivers techniques once thought of as a "secret second language" participants can begin using immediately.
Take decades of experience in deep undercover work in narcotics and a successful legal career, and you get real-world strategies that help attendees crack the code on trust, improve professional relationships and increase effectiveness using proven field-tested techniques.
Pamela shares her experience, research, and expertise with humor, candor, and energy, blending actionable strategies with memorable stories. She is also a featured expert and contributor in print media, radio and television news programs in Canada and the United States. In addition, she has appeared in person before live and virtual audiences ranging from 50 - 12,000.
Topics & Categories
Business Management & Strategy
Communication
Difficult People
Diversity, Equity & Inclusion
Entrepreneurship
Human Resources & Workplace Culture
Impostor Syndrome
Inspiring Stories
Leadership
Most Requested Speakers
Most Requested Virtual Speakers
Negotiating Skills
Sales & Service
Team-Work & Collaboration
TED Speakers
Trust & Ethics
Unique & Interactive
Virtual Presentations
Women of Influence
THE POWER OF TRUST - With Former Undercover Police Officer & Federal Prosecuting Attorney Pamela Barnum
Lead with Confidence

Negotiate with Ease

Communicate with Impact
Distrust poisons relationships, retention, and results.
Close the trust gap using field-tested and scientific best practices.

You have 50 milliseconds to make an impression on people who already have their guard up. Trust is at an all-time low, and people are looking for a reason to say no to you.
Communicating trust depends on what you say and how you say it. That's something Pamela learned working over twenty years in the criminal justice system: first as an undercover drug cop and later as a prosecuting attorney.
Learn the secret second language reserved for communication experts and law enforcement to close the trust gap in your teams and organizations today.
VIRTUAL & LIVE Keynote Presentations & Workshops

Crack the Code on Deception +

The ability to read people can make or break deals, negotiations, and relationships. Learn how to decode the clues of deception so you can make better decisions about who to hire, fire, and partner with. Participants will learn how to crack the code on deception using real-world techniques to spot lies and assess people immediately.
Forget about what you've learned from watching police and lie detection dramas on TV because those equip you to detect deception as much as a medical drama equips you to perform surgery.
During this one-of-a-kind keynote or workshop led by former undercover police officer and federal prosecutor Pamela Barnum, participants will learn techniques used by real law enforcement and federal agencies to detect deception, build rapport, and establish trust.
Learning Objectives
Participants will learn how to:
Tell the difference between anxiety and deception so they can get to the truth faster and more accurately, ensuring accuracy and avoid wasting time and money.
Increase self-awareness in order to manage and access personal bias. This is diversity training with real and measurable results.
Identify nonverbal cues for deception. Learn how to filter out what's really being said so you can make informed decisions. --
Control Perception +
Research shows that your credibility, confidence, likability, and trustworthiness are evaluated within seconds. That means that even if you've rehearsed your words perfectly, and you say all the right things, if your body language isn't in alignment with what you say; you lose.
Our brains react to nonverbal messages before anything else. That's how we're wired.
The impact of your nonverbal communication lies in the perception of what others think. People make an emotional decision about what they see, and it takes a long time, and a lot of evidence to change their minds. By then, the damage is done.
Understand and interpret the nonverbal signs you're communicating as well as the signs others are sharing so you can build rapport and develop trust with anyone.
Learning Objectives
Participants will learn how to:
Decipher body language clearly and accurately using an Agenda FilterTM
Use insider techniques used by law enforcement to build rapport quickly and easily with anyone, even in challenging environments.
Express empathy and confidence with their body language, turning first impressions into winning impressions. --
Major, Minor, and Micro Nonverbals – The New Body Language Skills You Need to Win +
Master the art of decoding and interpreting nonverbals so you can improve sales, negotiations, and relationships. Most body language programs focus on large body movements or micro facial expressions, and as a result, leave a lot of information behind.
Learn the secret second language that's been reserved for experts and law enforcement. During this dynamic interactive keynote, participants will learn how to use and interpret major, minor, and micro body language movements to negotiate better deals, close more sales, and build trusting relationships.
Excellent communication skills are necessary for success. Learn the secrets of an undercover police officer and federal prosecutor to build rapport, influence with elegance, and win trust in any relationship.
This intriguing session encourages audience participation, easy action steps that can be used immediately, and a lot of fun for everyone in attendance!
Learning Objectives
Participants will learn how to:
Use and interpret major nonverbal signals to make the sale, negotiate better deals, and build trust in their relationships.
Increase self-confidence with minor body language techniques.
Interpret simple micro nonverbals with ease. --
Strategic Communication: "LIFE" Skills for Leaders +
Effective communication is vital to gain trust, align efforts in the pursuit of goals, inspire positive change, and significantly increase revenue. Using proven techniques, Pamela will help you and your organization enhance communication outcomes with innovative LIFE techniques.
Leverage talent with intentional communication cues. Knowing how to tailor communication is essential to leading others and reaching goals.
Influence with the ability to decode nonverbal cues and impact how others perceive us.
Fearlessly connect in a way that communicates confidence, curiosity, and trustworthiness in every situation.
Empower with empathy, an often overlooked communication strategy that builds a stronger, more productive and engaged culture --
Negotiate With Influence: Shape Outcomes +
Using techniques developed as an undercover police officer and federal prosecuting attorney, Pamela will teach you and your organization how to use and interpret body language to negotiate better deals, improve essential relationships, and build trust in challenging circumstances.
Learn how to use and identify techniques to maximize negotiation and persuasion skills to obtain your desired outcomes using the secret second language reserved for communication experts and law enforcement.
Display trustworthiness and demonstrate that you're acting in good faith to improve and regulate how others perceive you.
Decode nonverbal cues that provide reliable feedback on how the other person feels - regardless of what they are saying.
Deliver excellence using verbal and nonverbal techniques so you can negotiate with ease in any situation. --
Impostor Syndrome IS a SUPERPOWER +
A growing body of evidence shows that a lack of confidence is devastating to our success. Demonstrating less self-assurance is what keeps us from achieving at the highest levels. However, imposter syndrome has an upside, and attendees at this program will learn how turn it into a superpower.
Develop immediate skills to:
Turn doubt and fear into valuable insights.
Maintain a strong executive presence when overcome by uncertainty.
Influence your environment to supercharge, not sabotage your confidence.
Although this content primarily focuses on people in executive positions, it is instructive for anyone aspiring to be a more influential and effective leader. --
K&M Productions are authorized representatives for Pamela Barnum. To inquire about Pamela Barnum's speaking schedule, fees & booking Pamela Barnum, contact us.
What Clients are Saying
Dynamic. Engaging. Expert. All words used to describe Pamela Barnum by our conference attendees. Adding Pamela Barnum to your conference keynote lineup will take your event to the next level.
–Leslie Simpson - CFE, Director of Events, Association of Certified Fraud Examiners
[More..]
Dynamic. Engaging. Expert. All words used to describe Pamela Barnum by our conference attendees. Adding Pamela Barnum to your conference keynote lineup will take your event to the next level.
–Leslie Simpson - CFE, Director of Events, Association of Certified Fraud Examiners
POWERFUL action steps that can be put into play immediately! You are truly unique, accomplished, humble, and funny!
–Stephanie Spahn - Director of Operations, Independent Insurance Agents of Mississippi
The easiest speaker I've ever worked with in my career!!! We'd love to have you back for a future event.
–Bev Sturrok - Royal LePage Real Estate Services Ltd.
[Less..]