Valerie Young
#1 Impostor Syndrome Speaker - Expert & Award-Winning Author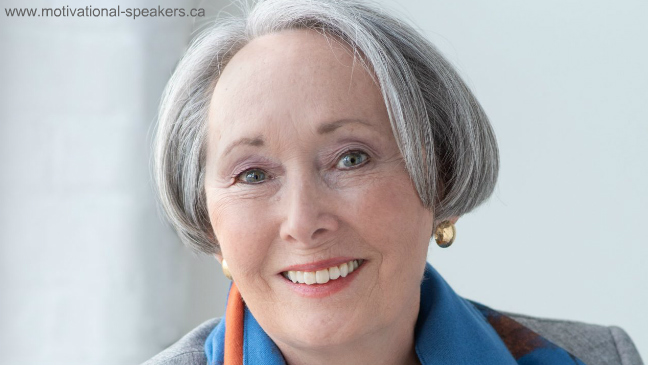 Bio
Dr. Valerie Young is widely regarded at the world's leading expert on impostor syndrome. Since 1982 internationally-recognized expert on impostor syndrome and co-founder of Impostor Syndrome Institute, Dr. Valerie Young has delivered her Rethinking Impostor Syndrome™ program to hundreds of major corporations and universities around the world.

Her award-winning book "The Secret Thoughts of Successful Women: Why Capable People Suffer from Impostor Syndrome and How to Thrive in Spite of It" (Crown/Random House) is in six languages. +
Dr. Valerie Young is an internationally-recognized expert on impostor syndrome. She's brought her humorous yet highly practical approach to impostor feelings to managers and professionals at such diverse organizations as Boeing, Facebook, BP, Intel, Chrysler, Apple, Microsoft, McDonald's, Emerson, IBM, Merck, Bristol-Myers Squibb, Ernst & Young, P&G, Raymond James, Motley Fool, McDonalds-Europe, Space Telescope Science Institute, UK College of Policing, Society of Women Engineers, American Association of Chemical Engineers, California Girls State, Women in Trucking, Romance Writers of America, and the Lung Cancer Partnership.
In addition, Valerie is popular speaker on college campuses. She's addressed tens of thousands of high achieving students and faculty at Harvard, MIT, Stanford and 85 other universities in the US, Canada, and Japan.
Valerie's advice has been cited in popular and business outlets around the world including Yahoo Financial News, CNN Money, BBC radio, The Wall Street Journal, USA Weekend, Time, O magazine, Entrepreneur, Science, Elle, Redbook, Inc., Woman's Day, Canadian Life, Glamour (UK), Cosmopolitan, The Chicago Tribune, The Globe and Mail, The Irish Independent, and The Sydney Morning.
Her award-winning book The Secret Thoughts of Successful Women: Why Capable People Suffer from Impostor Syndrome and How to Thrive in Spite of It (Crown) is in five languages.
Valerie earned her doctoral degree from the University of Massachusetts Amherst where her research focused on understanding and eliminating barriers to women's achievement. While there she was also the founding coordinator of the School of Education's Social Justice Education program. Today her work recognizes the intersection between impostor syndrome and diversity and inclusion efforts.
Valerie later went on to spend five years in as a manager of strategic marketing at a Fortune 200 company and the director of marketing for a productivity enhancement company.
In addition to her work at ImpostorSyndrome.com, Valerie is founder and Dreamer in Residence at ChangingCourse.com where she's been showing change seekers how to make a living without a job since 1995. --
Topics & Categories
Impostor Syndrome
Morale Boosting
Resiliency
TED Speakers
Virtual Presentations
Women of Influence
VIRTUAL or LIVE KEYNOTE
Signature Presentation
How to Feel as Bright and Capable as They Think You Are
This presentation can be tailored to fit almost any time slot from a dynamic keynote presentatation up to 90 minutes or a two, or three-hour interactive workshop..
Key Take Aways:
What is the Impostor Syndrome and how does it work;
Creative ways impostors explain away their success;
7 perfectly good reasons why smart people feel like frauds;
How your personal competence rulebook may be setting you (or your employees) up to fall short;
Procrastination, perfectionism and other unconscious coping strategies "impostors" use to avoid being found out and the price they – and their organizations – pay for that protection;
5 important reasons why women are both more susceptible to and held back by impostor feelings;
Practical steps to help yourself, your employees, or your college-age/bound children to interrupt the Impostor Syndrome and end needless self-doubt.
To inquire about Dr. Valerie Young's speaking schedule,*speaking fees & booking Dr. Valerie Young, contact us. (Available for in-person or virtual presentations.) *Fee range indicated is in USD.
Testimonials
People are still talking about your fabulous presentation. It was fantastic.
–Intel Corporation
[More..]
People are still talking about your fabulous presentation. It was fantastic.
–Intel Corporation
Your workshop was OVERWHELMINGLY the most well received of the event! Your talk was as powerful to me now as it was when I was a student and I just feel so thankful that I had exposure to your ideas so early in my career! I hope this begins a long relationship between yourself and IBM.
–Director Photomask Technology & Operations IBM
We were thrilled to have Dr. Young as the keynote speaker at our annual retreat. Not only was her presentation informative and educational, it was also quite entertaining and engaging. Our group particularly enjoyed how professional, yet warm and personal she was with almost 200 attorneys, judges and students in attendance. Since then many have brought up practical examples and tips from both Dr. Young's presentation and book and expressed that they feel more empowered thanks to the knowledge they gained.
–Women Lawyers of Utah
Your evaluations at the McDonald's European Women's Leadership conference were overwhelming positive with most attendees rating it and you as "excellent." The over 20 countries and virtually as many languages represented confirms that impostor feelings are truly universal. Thanks again for a great job.
–Senior Director, Human Resources McDonald's Europe
[Less..]