Valerie Young
Impostor Syndrome Speaker - Expert & Award-Winning Author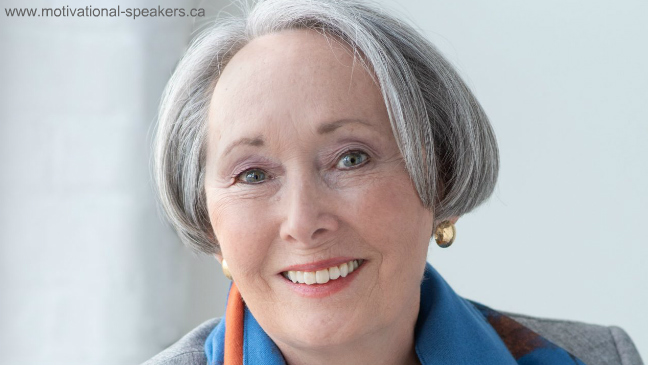 Bio
An internationally known speaker on impostor syndrome, Dr. Valerie Young has devoted her career to understanding women's most deeply held beliefs about themselves and their success. In her decades of in-the-trenches research, she has uncovered the often surprising reasons why so many accomplished women experience this crushing self-doubt. A former manager of strategic marketing at a Fortune 200 company herself, Dr. Valerie Young has shared her highly relatable and practical advice to tens of thousands of executives, managers, and professionals in the United States, Canada, and Europe. (Please review the fee range link at the bottom of the page before contacting us about this speaker.) +

"It's only because they like me. I was in the right place at the right time. I just work harder than the others. I don't deserve this. It's just a matter of time before I am found out. Someone must have made a terrible mistake."

If you are a working woman, chances are this internal monologue sounds all too familiar. And you're not alone. From the high-achieving Ph.D. candidate convinced she's only been admitted to the program because of a clerical error to the senior executive who worries others will find out she's in way over her head, a shocking number of accomplished women in all ca­reer paths and at every level feel as though they are faking it—impostors in their own lives and careers.

While the impostor syndrome is not unique to women, women are more apt to agonize over tiny mistakes, see even constructive criticism as evi­dence of their shortcomings, and chalk up their accomplishments to luck rather than skill. They often unconsciously overcompensate with crippling perfec­tionism, overpreparation, maintaining a lower pro­file, withholding their talents and opinions, or never finishing important projects. When they do succeed, they think, Phew, I fooled 'em again.
Valerie Young gives these women the solution they have been seek­ing. Combining insightful analysis with effective ad­vice and anecdotes, she explains what the impostor syndrome is, why fraud fears are more common in women, and how you can recognize the way it mani­fests in your life. With her empowering keynotes & workshops, you will learn to take ownership of your success, overcome self-doubt, and banish the thought patterns that undermine your ability to feel — and act — as bright and capable as others already know you are.
Her career-related tips have been cited in these and other publications around the world. In addition Valerie has been interviewed on countless national and local radio programs in the US and Canada and on WPIX Channel 11 in New York.[more]

Impostor feelings are pervasive in higher education. Little wonder that Valerie has spoken to tens of thousands of students, faculty, and staff at over 70 major colleges and universities, Valerie's insight and humor have made her a popular keynote and guest speaker at numerous conferences and association meetings. --
Topics & Categories
Impostor Syndrome
Morale Boosting
Resiliency
TED Speakers
Virtual Presentations
Women of Influence
VIRTUAL / KEYNOTE
Signature Presentation
How to Feel as Bright and Capable as They Think You Are
This presentation can be tailored to fit almost any time slot from a dynamic keynote presentatation up to 90 minutes or a two, or three-hour interactive workshop..
Key Take Aways:
What is the Impostor Syndrome and how does it work;
Creative ways impostors explain away their success;
7 perfectly good reasons why smart people feel like frauds;
How your personal competence rulebook may be setting you (or your employees) up to fall short;
Procrastination, perfectionism and other unconscious coping strategies "impostors" use to avoid being found out and the price they – and their organizations – pay for that protection;
5 important reasons why women are both more susceptible to and held back by impostor feelings;
Practical steps to help yourself, your employees, or your college-age/bound children to interrupt the Impostor Syndrome and end needless self-doubt.
Dr. Valerie Young is represented by K&M Productions. To inquire about Dr. Valerie Young's speaking schedule, speaking fees & booking Dr. Valerie Young, contact us.
Testimonials
People are still talking about your fabulous presentation. It was fantastic.
–Intel Corporation
[More..]
People are still talking about your fabulous presentation. It was fantastic.
–Intel Corporation
Your workshop was OVERWHELMINGLY the most well received of the event! Your talk was as powerful to me now as it was when I was a student and I just feel so thankful that I had exposure to your ideas so early in my career! I hope this begins a long relationship between yourself and IBM.
–Director Photomask Technology & Operations IBM
We were thrilled to have Dr. Young as the keynote speaker at our annual retreat. Not only was her presentation informative and educational, it was also quite entertaining and engaging. Our group particularly enjoyed how professional, yet warm and personal she was with almost 200 attorneys, judges and students in attendance. Since then many have brought up practical examples and tips from both Dr. Young's presentation and book and expressed that they feel more empowered thanks to the knowledge they gained.
–Women Lawyers of Utah
Your evaluations at the McDonald's European Women's Leadership conference were overwhelming positive with most attendees rating it and you as "excellent." The over 20 countries and virtually as many languages represented confirms that impostor feelings are truly universal. Thanks again for a great job.
–Senior Director, Human Resources McDonald's Europe
[Less..]