Dr. Mark DeVolder
Speaker on Change, Employee Engagement, Leadership; Top 5 Speaker 2018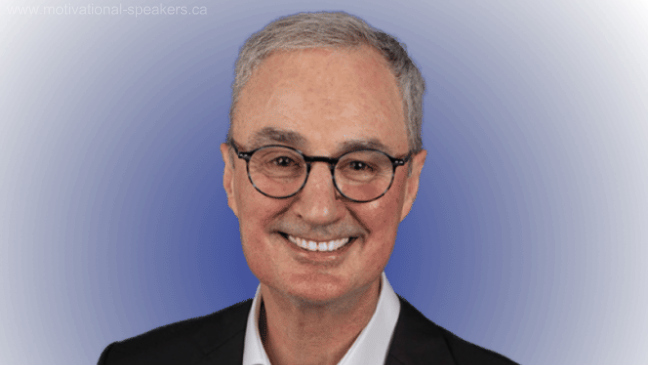 Bio
Energetic and inspiring change management expert, Speaker Dr. Mark DeVolder, C.S.P. has equipped and motivated some of the most successful organizations in the world, including NASA, PepsiCo, Suncor Energy, Siemens, Medtronic, Boehringer Ingelheim, RE/MAX, BD Medical, IBM and PricewaterhouseCoopers.

Dr. DeVolder has engaged and delighted audiences from Monaco to Dubai, from Singapore to Barcelona and from Istanbul to Kuala Lumpur. Mark DeVolder's high-octane, content-rich and humor-filled presentations empower people to be bold, nimble and innovative in face of constant change.

The Change Specialist

Voted #1 in Top 25 Speaker Awards 2018

Consultant to Fortune 500/Billion dollar companies

Authority on Change Management & Employee Engagement +

Known by his clients as the Change Specialist, Dr. DeVolder is recognized as one of today's original thinkers and motivators on transitions; Mark explains that change initiatives fail because of people, not programs. Similarly, changes are more likely to succeed when people are empowered through transitions. Consequently, DeVolder teaches leaders and organizations how to adapt, transform and reinvent themselves in the hurricane of change.

Dr. DeVolder draws on a wealth of business expertise as an author, successful mediator of high-profile multi-party disputes, corporate consultant of multi-billion dollar mergers and acquisitions and as a cross-cultural coach to business leaders in preparation for free trade agreements.

All of Mark DeVolder's presentations are highly customized for the client, industry and the event; Mark partners with organizers, creating a spirit of collaboration to deliver measurable takeaways for their organization.

Mark's likability factor and frequent standing ovations help to explain his many awards: DeVolder received the prestigious Top 5 Speaker Award in Business Management four years in a row, as well as being voted #1 in Top 25 Speaker Awards 2016, sharing the honor with Nobel Prize winners and other thought leaders. Mark's success as a speaker is attributed to his exceptional ability to provide customized, on-target business solutions with engaging stories, humor, wit and wisdom. --
Topics
Dr. Mark DeVolder has engaged and delighted audiences from Monaco to Dubai, from Singapore to Barcelona and from Istanbul to Kuala Lumpur. He delivers dynamic, high energy presentations in both the private and the public sector to Industry leaders and Fortune 500 companies. DeVolder's customized programs are a mix of practical tools, rigorous research, collaborative consulting, all punctuated with entertaining humor and engaging audience interaction.
Dr. Mark DeVolder's Speaking Presentations:
IMPOSTOR SYNDROME
"You're a FRAUD! Exposing and Beating Impostor Syndrome"
The business world is full of highly successful men and women. Outwardly they appear poised and confident; and why wouldn't they be? Their achievements speak for themselves. However, a growing number of professionals are plagued by secret thoughts and nagging doubts that lie beneath the surface; many high-achievers today suffer from impostor syndrome, the belief that they are frauds and do not deserve their own successes. +
In DeVolder's breakthrough presentation, he shows people how to cope with, adapt to and beat impostor syndrome. Known as the change specialist, Dr. DeVolder's multifaceted approach empowers people to take charge of their lives, goals and careers.
You will discover how to:
Be mobilized rather than paralyzed by negative self-talk;
Adapt and reinvent yourself for business success;
Make decisions quickly with DeVolder's 5 minute Shift-ability model;
Receive feedback without a negative downward spiral;
Enhance personal resilience through targeted change ready behaviours;
Rewire your neural pathways with daily happiness/engagement tips.
Mark DeVolder shows you how to believe in yourself, take control and enjoy the life you deserve. --
CHANGE
Harnessing the Hurricane: Adapting to Extreme Change
Adapt Boldly, Nimbly, Quickly to Extreme Change
Change is constant, unpredictable and accelerating. Extreme change can – much like a hurricane – leave you dizzy, dazed and disoriented, as though the earth is moving under your feet. Even if you survive the storm, you know more is coming. +
Change expert Dr. Mark DeVolder throws a lifeline to you and your team with tools and strategies he's developed to clear away the fog. You will learn how to rewire your brain to bounce through adversity, overcome obstacles and reinvent yourself. Mark's cutting-edge principles will enable you to adapt boldly, nimbly and quickly in midst of constant change. --
RESILIENCE
Unstoppable Success
We live in a VUCA world: volatile, uncertain, complex and ambiguous. It's not surprising that leaders who survive, thrive and deliver in business today have one trait in common; they are resilient. But resilience is not just for a few; it can be learned. +
Mark shares how to rewire your brain and increase neuroplasticity to spring through adversity, overcome obstacles and reinvent yourself. Dr. DeVolder reveals success strategies that enable you to adopt a growth mindset of opportunity and potential. --
ENGAGEMENT
"On Fire! Energized Together"

When individuals lose their spark, organizations lose their fire. This predicament has a devastating effect on productivity, profitability and company reputation.
But it doesn't have to be that way. Mark's test-driven model of engagement equips people to identify the causes of "flame out" and recognize behaviours and leadership decisions that act as a fire extinguisher. +
Mark kindles the process through the pillars of engagement: clarity, competence, influence and appreciation. As relationships strengthen, trust burns brightly.

Mark shows leaders how to:
identify behaviors to increase engagement;
re-ignite employee's passion for teamwork, communication and innovation;
build a culture of trust, loyalty and appreciation;
accelerate performance and productivity
Recharge your team with Mark DeVolder's industry-tested program. Get your employees and organization on fire. --
ENTREPRENEURIAL
Shape Shifting Your Way to Business Success

Have you wondered why some people have the ability to change frequently, easily and quickly? Are you amazed at their creativity, tenacity and results? These people are entrepreneurs.
In Dr. Mark DeVolder's ground-breaking presentation, you will learn:
about the heart and mind of an entrepreneur;
how to reinvent yourself, overcome obstacles and seize new opportunities;
the three keys of entrepreneurship: vulnerability, courage and synergistic partnerships.
Don't settle for being the best. Learn how to be the only one who does what you do.
SAFETY KEYNOTE
Sixty to Zero in Your Workplace: Engage High-Performance Safety
Hazards and obstacles abound in the fast and frenzied pace of business today. In the rush to stay competitive, people are increasingly tempted to take short cuts and sacrifice safety. The most common barrier however is actually change itself. Some employees feel paralyzed by change, and when they feel paralyzed, they disengage. Without the ability or capacity to change, accidents can happen. +
Mark DeVolder's proven transition model enables people to accept new practices and let go of the unsafe past. As people become Change Ready their level of engagement rises. DeVolder supports this progression with his easy to apply strategy increase clarity, competence, influence and appreciation.
During Mark's high-performance presentation, you will learn how to:
get change-right and change-ready;
defy change paralysis through Mark's mobilized for safety approach;
significantly reduce risk of accidents and liability;
identify behaviours that enhance engagement;
implement strategies to increase productivity, motivation and safety
Empower your employees to achieve "target zero." --
TRUST
Solid Gold: Create a Foundation of Trust
Trust is the intangible asset in business today. Yet we live in an increasingly suspicious world. Public trust has been eroded by high-profile scandals involving unethical behaviours, fraudulent investment schemes, covert data collection and phone hacking, to name a few. It is becoming increasingly difficult to sustain customer confidence and loyalty in a transparent world where a small mistake can become a big problem. +
Mark DeVolder presents a compelling business case for the ways that trust affects the bottom line: a company's reputation, its ability to collaborate and innovate, attract and engage employees and respond quickly.
At the heart of Mark's presentation is this maxim: relationships are based on trust and business is based on relationships. You will discover how to:
master essential actions that build high-trust;
take the right action quickly to correct a misstep;
recover trust and regain a client;
maintain loyal relationships in business
Unlock the secret of high performing organizations by building sustainable high-trust relationships – no matter what. There's nothing more important. --
Dr. Mark DeVolder is represented by K&M Productions. To inquire about Dr. Mark DeVolder's speaking schedule, fees & booking speaker Dr. Mark DeVolder, contact us.
What Clients are Saying
Thanks for a great presentation at our 2016 conference. We greatly appreciated your participation and it was a pleasure to meet and hear you speak. We have had nothing but excellent feedback and appreciate the significant contribution that you made to making our event a success.
–ACG Edmonton
[More..]
Thanks for a great presentation at our 2016 conference. We greatly appreciated your participation and it was a pleasure to meet and hear you speak. We have had nothing but excellent feedback and appreciate the significant contribution that you made to making our event a success.
–ACG Edmonton
Mark, you were nothing short of awesome!!! Your advice is priceless and yes we'd love to have you back to speak to PepsiCo. Thank you so much for a wonderful experience!
–Chief Personnel Officer, PepsiCo Europe
Absolute best presentation of the leadership conference!
–Riverside Medical Conference, Virginia, USA
Thank you again for an engaging, entertaining, empowering presentation. I believe we all left with a better grip on our own humanity and tools to soar higher.
–Spaceport Operations, Space Florida
Mark DeVolder receives my highest praise!
–Royal Mounted Canadian Police, Headquarters
Thought-provoking and dynamic. Moving and powerful. Remarkable energy. Mark was inspiring and kept the audience charged.
–PricewaterhouseCoopers
You gave us more to think about than any speaker in the past regarding navigating change and transition.
–Motion Industries, Fortune 500 Company
Dr. DeVolder's presentation was so timely, informative and well delivered!
–AIG Financial Group
It's rare that a professional speaker can hold the attention of a crowd and bring people to their feet and Mark you did just that!
–Sales & Marketing Associated Grocers
You delivered an outstanding presentation and greatly impressed the audience.
–Insurance Executives' Conference in Jamaica, MDRT related group
Nearly a month after the conference, my colleagues are still talking about Mark's presentations.
–Conference Organizer, California Dental Association
Mark's efforts to customize his material to our audience were appreciated and proved very successful!
–IBM
[Less..]