Fee Range
PGgzPkZlZSBSYW5nZSBmb3IgTGlzYSBCb2RlbGw8L2gzPjxwPiQ0MCwwMDEgLSAkNTAsMDAwIDwvcD4=
Request More Information

Lisa Bodell
Global Innovation Expert & CEO of futurethink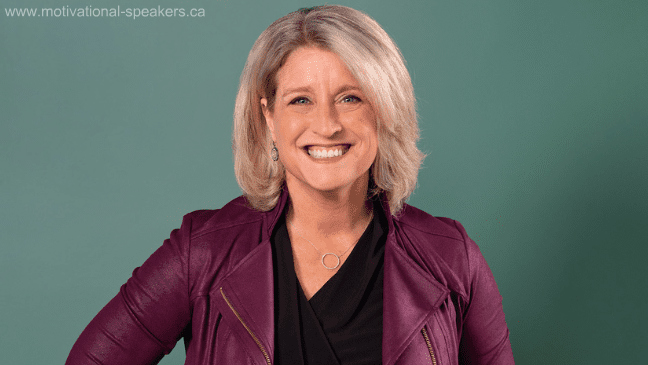 Bio
Lisa Bodell is a speaker and global thought leader on culture and behaviourial change. As the founder and CEO of the skill-building firm FutureThink, Bodell has transformed hundreds of thousands of employees from Fortune 500 companies by showing them how to eliminate the complexity that holds them back and get to the work that matters. As a keynote, she empowers audiences with the tools and techniques they need for accelerating change, driving growth, and solving problems creatively.
Bodell delivers her message to nearly 100,000 people each year, transforming teams within Google, Pfizer, Lockheed Martin, and more. She is also bestselling author of Kill the Company: End the Status Quo, Start an Innovation Revolution, which won the 2014 Axiom Best Business Book Award and was voted Best Business Book by USA Book News and Booz & Co. Her newest book is Why Simple Wins: Escape the Complexity Trap and Get to Work That Matters.
A globally recognized innovation leader and futurist, Bodell has been featured in a variet of media including Fast Company, WIRED, The New York Times, Bloomberg Businessweek, Forbes, Harvard Business Review, The Huffington Post, and CNN. Bodell has also served on the advisory boards of the NSA, the Association of Professional Futurists, Novartis' Diversity and Inclusion Board. She is currently an acting member of the Global Agenda Council for the World Economic Forum.
In 2019, Bodell was named the "Most Inspirational Woman in Communications Strategy and Execution" and "Most Innovative Business Workshop Training Facilitator" by Acquisitions International. She also received the silver medal from the North American Book Awards in 2018, and FutureThink was named the "Most Innovative Management Consulting Firm" by CV Magazine.
Topics & Categories
Business Management & Strategy
Change | Change Mgmt.
Creativity & Innovation
Future of Work
Future Trends
TED Speakers
Virtual Presentations
Women of Influence
Lisa Bodell Speaker Presentations:
Live or Virtual:
Unleash Innovation: Drive Growth & Innovation



Embrace change & challenge the status quo to drive real transformation.
+
Winning innovators embrace change - do you? What holds you and your organization back from better innovating, every day? Too often we're stuck in the land of the status quo. We've forgotten how to think differently, and lack the simple tools to solve problems creatively. The very structures put in place inside organizations to help them grow, all too often hold them back. This keynote is an inspirational call to arms: to start a revolution in how we think and work. If you want people to approach change differently, you have to help them change their approach. --
Killing Complexity:


Learn the techniques to eradicate complexity and get back to meaningful work that drives innovative change.

+

Unproductive meetings, endless emails, and reports-for-the-sake-of-reporting aren't the definition of meaningful work—they're the result of complexity. To create a workplace where there's actually time and space to innovate, you'll learn from CEO and TED-talk veteran Lisa Bodell how to become your own chief simplification officer. Get the techniques used by the nimblest of companies to save time, kill rules, and boost productivity on the work that matters. By killing complexity, you'll increase customer trust, staff retention, and innovate faster. --
Additional Topics:
40 Ways to Reinvent Your Business

+
Whether you're suddenly faced with a burning platform or taking this critical time to slow down and reflect, now is the perfect time to reinvent your business. Learn how to: - Pivot your business using a little known but incredibly effective technique called TRIZ - with a twist! - Discover how others have used this approach to transform their companies. - Find new ways to drive new value before you can finish a cup of coffee. --
Curiosity as Your Next Competitive Advantage

+
Curiosity is a power skill that drives innovation and asking Killer Questions shifts the mindset form judging, to learning. Learn how to ask questions that reveal candid information & fixable problems, and illuminate competitive opportunities. --
Become a Daily Simplifier: 20 Ways To Do Less & Accomplish More

+
Get to the work that matters with mind-blowing, tips that get you hours back in your life for more important things.
Learn how to:
Eliminate bad emails
Only have productive meetings
Streamline processes and decision making --
The Great Reset - Embracing a Constraint Mindset

+
The best innovation come from times of change and resource constraint. Let these instances fuel success with 5 easy methods for fast change.
Learn how to:
Use micro thinking
Turn problems into possibilities
Become agile with wild card scenarios --
The Power of Perspective -

Innovation happens when diverse ideas are shared - and heard

. +
How are your leaders creating an environment where more voices are included? In this talk, we learn how winning organizations creatively engage diverse audiences, unique perspectives, and build a culture where people can better express their thoughts. You'll leave with unique techniques to engage a wider range of people and ignite the innovative ideas you need. --
Stop Meeting & Start Collaborating -

Explore the top 3 ways to collaborate and make remote teams work

. +
You're working from home and want to better engage your team – but how?
Learn how to:
Normalize being virtual and get people engaged
Use provocative tools that get quick-wins
Avoid overload with a mini mindset --
What Clients are Saying
Lisa captivated the audience with insightful and well-articulated thoughts about technologies and trends that could transform our industry. Her examples were credible, thought provoking, and, in a very short time, she energized people to be more proactive about shaping our future business environment.
–Vice President for Worldwide Innovation at Pfizer
[More..]
Lisa captivated the audience with insightful and well-articulated thoughts about technologies and trends that could transform our industry. Her examples were credible, thought provoking, and, in a very short time, she energized people to be more proactive about shaping our future business environment.
–Vice President for Worldwide Innovation at Pfizer
Lisa's message is incredibly relevant and compelling. I find her work to be thought provoking, challenging and necessary given today's complex and ever-changing business environment.
–Global Managing Director at Accenture
Lisa has the winning combination you look for in a keynote speaker – she is insightful, engaging and energetic. She was the top rated speaker at two Google events and inspired our audience to start an innovation revolution.
–Marketing Manager of Think Events at Google
Lisa's presentations have transformed the way our leaders think of innovation. Lisa provides a mix of practical, easy to use tools and inspiration which has helped to create a new mindset around how to innovate in all parts of our company.
–Executive Director of Enterprise Learning at Merck
Lisa made my leadership team think in new ways and helped us develop winning business ideas right in the room. My team now embraces innovation rather than fearing it.
–Managing Director at Citigroup Corporate Investment Bank
Over the years, I've tried many innovation 'gurus' to educate my leadership team. Lisa is the real thing – she's an expert that also knows how to use both presentation and learning principles to hold an audience's attention.
–Director of Learning & Development at Bausch & Lomb
[Less..]