Fee Range
PGgzPkZlZSBSYW5nZSBmb3IgUG9sbHkgTGFCYXJyZTwvaDM+PHA+JDIwLDAwMSAtICQzMCwwMDAgVVNEPC9wPg==
Request More Information

Polly LaBarre
Authority on Leading Organizational Change;
Founding Member, Fast Company Magazine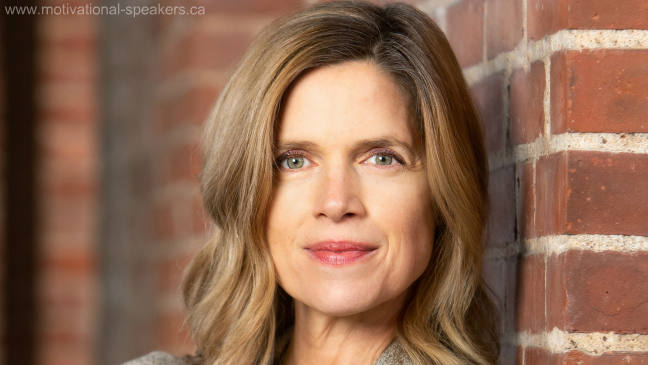 Bio
Polly LaBarre is a bestselling author, speaker, and thinker who has worked for over 20 years to make every kind of organization fundamentally more resilient, innovative, and inspiring—and to embolden and equip leaders at every level to make a meaningful impact. She is an inspiring and provocative voice on the big ideas and important questions that will shape the future of organizations, work, and collective progress.
Polly's work is driven by three core questions:
1) How do we unleash and organize human potential in ever more powerful ways?
2) How do we cultivate the audacity of imagination required to tackle our most intractable problems?
3) And, how do organizations and individuals change how they change to become endlessly adaptable?
To make genuine progress on those questions, Polly works with leading organizations, creates curriculum, develops methodology, and platforms for unleashing creativity, expanding collaboration, and accelerating change.
Polly speaks about:
Leading Organizational Change
Culture
Innovation
Talent Retention/Attraction
The People-Centered Organization
Creating an Adaptive Organization
Banishing Bureaucracy
New Architectures for Collaboration
New Ways to Develop Talent
Building a Better Workplace
Creating a Nimble Organization +

As a founding member of Fast Company magazine, Polly played a central role in the remarkable success of a magazine that recast the conventional wisdom on power, competition, work, leadership, innovation, and change.
Currently, she is the co-founder of Management Lab (MLab), the think-and-do tank where she consults with top global brands. Along with her partners at MLab, Polly has developed a pioneering method and platform for changing how large organizations change. They run large-scale, real-world experiments in "hacking management" to build the deep organizational capabilities crucial for thriving in a creative, disruptive world: adaptability, innovation, and inspiration.
In addition to running global "management hackathons," MLab has also built the Management Innovation eXchange (MIX), the world's largest community of management innovators; created a clearinghouse of management hacks and innovation stories; and launched a series of events.
Polly is the co-author of the award-winning book Mavericks at Work: Why the Most Original Minds in Business Win, which was a New York Times, Wall Street Journal, and BusinessWeek bestseller. Polly's writing has also appeared in a variety of publications, including Fast Company, The New York Times, the Wall Street Journal, Harvard Business Review, Fortune.com, the McKinsey Quarterly, and she has served as business and innovation correspondent for CNN. --
Topics & Categories
Business Management & Strategy
Change | Change Mgmt.
Creativity & Innovation
Event Hosts & M.C.'s
Future of Work
Future Trends
Human Resources & Workplace Culture
Information Technology (I.T.)
Leadership
Virtual Presentations
Women of Influence
Leading in the New Work Order +
A monster wave of change has set off a vast reckoning with our taken-for-granted beliefs about every aspect of how and where work gets done. Every leader today must grapple with the inescapable imperative to create and embrace a comprehensive agenda for meaningful change on the design of work and the interconnected urgent challenges of our time—deep inequities, structural dehumanization, environmental calamity. Polly LaBarre takes leaders on a journey across this new landscape—inspiring them with fresh thinking on the work of leadership and equipping them with powerful new approaches for this new work order, including:
Roll with Change: Recipes for Reinvention & Resilience +
Who hasn't been rocked by change in the last few years? While we've all been forced to rethink, adjust, and adjust again, the gravitational pull of the status quo remains a stealthy enemy of innovation. What does it take to wake up an organization's inner insurgent to change ahead of change? These times demand every organization dramatically amp up its agility, inventiveness, and adaptability. Drawing on her research and work inside some of the world's most innovative and progressive organizations, Polly LaBarre lays out actionable strategies for building a perpetual innovation engine:
The Human Edge: Designing Work to Create a Cultural Advantage +
Today's whirlwind of challenges—pandemic, social turbulence, economic uncertainty, looming climate catastrophe—has revealed just how inhospitable our organizations are to the human beings who work inside them. It's not enough to ask which is the right hybrid work policy. It's past time to ask: what kinds of organizations would we design if we genuinely believed in the inherent value, fundamental goodness, and unlimited potential of every person? Short answer: they'd be very different. In this talk, Polly LaBarre unpacks design rules for unleashing your organization's full human and creative capacity and lays out a path for humanizing work, including:
Designed to Flourish: Develop People, Defeat Disruption +
Change is an inside-out job. It's not about reacting to external events or chasing trends, so much as it's about developing your respond-ability—your elasticity, maturity, plasticity, openness, emotional dexterity, regulatory power, and more. Organizations that deliberately develop that capacity in every individual shore up their own resilience. In other words, "adult development" doesn't just promote individual growth, it's a cornerstone of organizational flourishing. Polly LaBarre takes the audience on a quick tour of the organizations and leaders investing in human flourishing in powerful new ways—and offers up a short course in "adult development," including:
To inquire about Polly LaBarre's speaking schedule & booking Polly Labarre contact us.
Keywords: Accountability, Author, Change, Corporate Culture, Diversity, Empowerment, Execution, HR Focus, Improving Performance, Inspiration, Leadership, Managing/Leading Change, Creativity, Innovation, Organizational Culture, Peak Performance, Reinventing Management, and Innovation.
What Clients are Saying
Many thanks for the session you ran for us on Friday. As you could tell – it was energizing and fun and I really think it helped to move the ball forward for us. Not only did it surface some great ideas we can adopt immediately but we learned how to hack problems and opportunities which I hope will become part of our DNA!
–Global Human Resource Officer, COACH
[More..]
Many thanks for the session you ran for us on Friday. As you could tell – it was energizing and fun and I really think it helped to move the ball forward for us. Not only did it surface some great ideas we can adopt immediately but we learned how to hack problems and opportunities which I hope will become part of our DNA!
–Global Human Resource Officer, COACH
Thanks again for speaking at our Women's Leadership Forum. Your remarks made quite an impact with our younger leaders, in particular. I spoke with several of them later and they were so energized by your talk, they are off implementing change!
–Lockheed Martin
Thanks so much for coming to Santa Barbara for our NBC retreat. You were both energetic and inspiring – and, trust me, I would have been thrilled to have one or the other! You gave us a lot to think about and you set the perfect tone for a lot of the issues that are facing us right at this moment.
–Chairman, NBC Entertainment
Polly was the perfect addition to our conference. Her keynote was the ideal complement to those that both preceded and followed her. She was very approachable, engaging and a true pleasure to work with – both for the accompanying speakers and the technical and production teams. The rave reviews continue to roll in.
–Regional Vice President Marketing, INFOR
[Less..]