Fee Range
PGgzPkZlZSBSYW5nZSBmb3IgVHJhY2V5IEJlbGw8L2gzPjxwPiQ3LDUwMSAtICQxMCwwMDAgPC9wPg==
Request More Information

Tracey Bell
Celebrity Impersonator - "10 Divas Show"
Bio
Best known for her interactive, transformative impersonations of Cher, Marilyn Monroe, Liza Minnelli, Tina Turner, Madonna, Celine Dion, Dolly Parton, Janis Joplin, Lady Gaga and Katy Perry, and now virtual entertainer, Tracey Bell has performed thousands of shows for special events, corporations, and charities, leaving audiences dazzled and entertained.
Tracey Bell first stepped into the spotlight with a Tina Turner impersonation that brought down the house! Since then, she has performed thousands of one-woman shows for corporate events, awards functions, family parties, charity fundraisers and other special events.
In her critically-acclaimed, high energy show,"Divas Shows", she inspires audience members to become part of the act; clapping along, dancing, kicking their feet up, playing guitar and improvising corporate-appropriate comedy. +
In 2005, Tracey Bell was recognized by the Canadian Special Event Industry with the "Entertainer of the Year" award. In 2009 she was presented with another "Entertainer of the Year" honor at the BC Event Industry Awards.
In 2012, Joe Clark was an enthusiastic participant in Tracey Bell`s performance, making him the second Canadian Prime Minister after Pierre Trudeau to be featured in one of her shows. As Cher, Tracey guest-starred on The X-Files. She photo-doubled for the actress in Ben Affleck's movie, Reindeer Games and Robert Wagner's film, Becoming Dick. As Marilyn Monroe, she sang 'Happy Birthday' to Kurt Russell and also photo-doubled as the actress in the TV series, Dead Like Me. Tracey is the star of the award winning Vancouver Film School documentary, Impersona.
Tracey Bell hosted and performed at the Power Within, Microsoft Impact Awards, Consumer Choice Awards, Best Buy Awards, the Canadian Nurse Association Awards event and many other corporate award shows. Wherever she goes, Tracey Bell continues to make an impression. --
Show Description
VIRTUAL Programs:
Tracey is able to provide aspects of her show, as well as host-moderator-emcee services, virtually. For more information, please inquire.
LIVE SHOW
"Divas Show"
Tracey Bell has performed her critically acclaimed " Divas Show" for hundreds of diverse groups from all over the world. Her show inspires the ENTIRE audience to play dress-up and make-believe. It is a fantasy concert where the guests turn into co-stars. In this fast-paced musical revue, Tracey Bell transforms from Janis Joplin, to Liza Minelli, Cher, Madonna, Marilyn Monroe, Celine Dion, Lady Gaga, Katy Perry and others. +
Enthusiastic audience members become part of this very interactive & hilarious show helping the divas with dance steps, air guitar and many more aspects of the performance.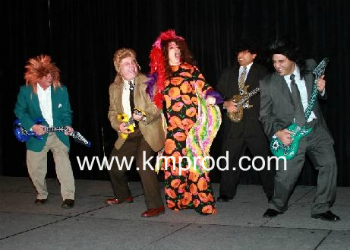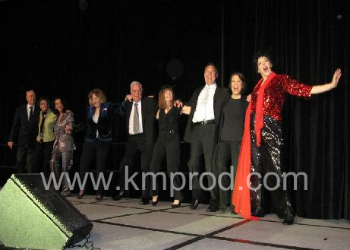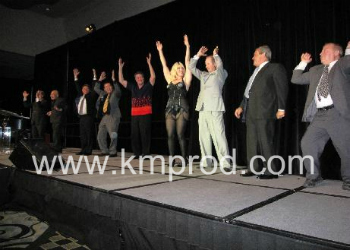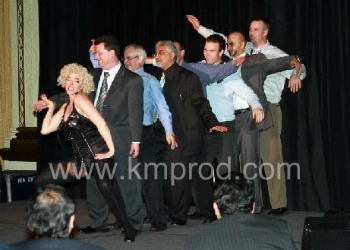 --
Star of the award-winning film Impersona, & winner of the Entertainer of the Year Award in 2005 & 2009, presented by the Canadian Event Industry, Tracey Bell leaves audiences dazzled, amazed & truly entertained.
HOST-EMCEE
As Master of Ceremonies, Tracey Bell has introduced dignitaries, award winners and celebrities. She keeps things on track and ensures a continuous flow on stage, improvising appropriately and troubleshooting when necessary. She can be comedic or serious, hosting as her characters or as herself. +
Tracey made 15 costume changes while hosting the Microsoft Impact Awards. At The Power Within, she worked with Hilary Swank, Ariana Huffington and UK First Lady Cherie Booth Blair. Tracey was the hit of the evening hosting The Women In Film and Television Awards. She performed in cities across Canada on the televised Consumer Choice Awards and was honoured to host both The Canadian Event Industry Awards and the BC Event Industry Awards.

As Emcee, Tracey Bell is guaranteed to liven up your awards event, keeping people entertained and making the evening more memorable.

After all, she's impersonating amazing women who have won a multitude of awards for music, film, television and philanthropy. --
Tracey Bell is represented by K&M Productions for Corporate Events & Conference Entertainment. We also have extensive experience in providing her A-V as well as producing all technical aspects of her show. For date availability & booking Tracey Bell contact us.
What Clients are Saying
All I can say is WOW, WOW, WOW!!! Thank you to K&M Productions!
–Bulk Barn Foods Limited
[More..]
All I can say is WOW, WOW, WOW!!! Thank you to K&M Productions!
–Bulk Barn Foods Limited
In a word: fantastic! Tracey was simply amazing, and her show was enormously entertaining. The crowd (which one might describe as fairly conservative) was very engaged, and I heard people talking about it – laughing and smiling – well after the show had ended. That's always a great sign.
–Canadian Association of Municipal Administrators (CAMA)
Tracey put on a fabulous show and enthralled the entire audience at our recent Awards & Recognition gala. Given that this was a very prestigious event we had hoped her performance would meet with our expectations. I'm pleased to say that she completely exceeded them. We would recommend her to other corporate clients without reservation. Thanks again.
–Kraft Foods (Canada)
Tracey's show was spectacular ... above and beyond our expectations. Her interaction with the audience truly made the show ... Getting a bunch of bridge engineers to dance on stage is no easy feat. Well done!
–CSCE Bridge Conference (2018)
From the moment she took the stage to the time she left, the crowd was putty in her hands. Her ability to get audience participation in her flawless performance has left the staff still talking about her.
–RBC
The event was a huge success and Tracey was very well received and thoroughly enjoyed.
–Toronto Real Estate Board (TREB)
Fantastic! She has a wonderful ability of engaging the audience in a non-threatening manner and personalizing her performance to fit the company culture.
–Best Buy Canada Ltd.
Your performance was very professional, highly energetic and very entertaining for the 250 delegates in attendance. Your ability to engage the crowd, make it interactive and cause all of us to have lots of laughter was much enjoyed by all. We have many great pictures of our colleagues on stage with you having a great time, which of course leads to lots of good stories. Your impersonations of the 8 divas was realistic and very well done while being professional to their own specific styles and a resounding success for the crowd.
–Interior Health
[Less..]