Doug Lipp
The Magic of Disney; Creating Exceptional Customer Experiences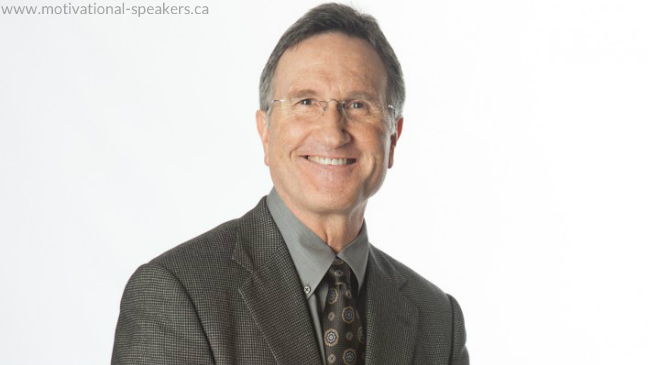 Bio
Candid, passionate, relevant — Doug Lipp is on a mission to help organizations strengthen their corporate culture, boost business performance, and, unapologetically, have fun while doing it! Lipp is the former head of training at the legendary Disney University, and is currently an internationally recognized expert on customer service, leadership, managing change, and global competitiveness. His high energy and thought-provoking style has motivated hundreds of thousands of people around the world to maximize personal and professional success. +

By age 29, Lipp's celebrated talent catapulted him to the helm of Disney University's training team at Disney's corporate headquarters. Fluent in Japanese, he was later on the start-up team for Tokyo Disneyland, Disney's first international theme park. After leaving Disney, Lipp co-developed an international consulting firm, helping multi-national companies with international teamwork issues and teaching diverse teams of professionals how to better compete in the global marketplace.
Lipp is also the author of numerous articles and eight books on leadership, customer service, and international business. His latest book, Disney U: How Disney University Develops the World's Most Engaged, Loyal, and Customer-Centric Employees is full of never-before-told stories offering timeless lessons from Disney's legendary leaders.
Drawing on his 30+ years of experience, Lipp uses riveting examples and powerful, relevant stories about innovation, service, value, and leadership to reveal the behaviors, tools, and attitudes that are representative of cultural excellence. He also discusses common organizational traps that undermine companies and impede their ability to build a thriving and sustainable culture.
Consistently ranked as one of the best presenters every time he speaks, Lipp researches and customizes each of his presentations. He leads audiences through a journey of experiential exercises and participant-centered activities to provide an actionable blueprint for creating and perpetuating a culture of significance unique to your organization. --
Topics & Categories
Business Management & Strategy
Change | Change Mgmt.
Communication
Creativity & Innovation
Customer Service & Loyalty
Diversity, Equity & Inclusion
Future of Work
Human Resources & Workplace Culture
Inspiring Stories
Leadership
Motivational Speakers
Sales & Service
Team-Work & Collaboration
Virtual Presentations
BRANDING / VALUE / DISNEY U / CULTURE
Lessons From Disney U: The Wonderful World of an Enduring Brand

Disney stands the test of time as the ultimate icon of applied imagination. How did Walt Disney create "The Happiest Place on Earth?" What are the secrets behind its employee development dynasty? And how does it reinforce its organizational values, culture and brand on a day-to-day basis? +
During this animated and high-energy program, you'll learn how Disney continues to capture and inspire the hearts and minds of thousands of employees around the globe through an unwavering devotion to the core values established by Walt himself. Learn how Disney University Founder Van France has brought to life — for generations of employees — Walt's timeless values of Innovate, Support, Educate and Entertain. Doug's career working directly with Disney visionaries, and at the helm of the legendary Disney University training team, provides the backdrop for powerful, intriguing and imagination-sparking stories.
Join Doug as he takes you and your team on an awakening and insightful journey "behind the scenes" to discover the powerful secrets of Disney's legendary success. Learn how it overcame spectacular challenges to unleash one of the most improbable success stories in corporate history. And discover how your organization can apply these potent lessons in leadership, teamwork and innovation, to catapult your company to the next level. --
LEADERSHIP / TEAMWORK / CULTURE
Organizational Culture: It's More than a Coat of Paint

Leaders build the culture, live the culture, and reinforce the culture every single day. Leadership has always set the tone within an organization, but today there's growing consensus that a winning,sustainable culture is only achieved when it is
'actively' steeped throughout the entire organization. +
In this program, Doug persuasively demonstrates that organizational culture is much more than a coat of paint daubed on the walls of a building. Culture is the cornerstone of success and supports your business performance and all operations. As such, it's uniquely yours and almost impossible for competitors to copy. --
CUSTOMER SERVICE / MOTIVATION / COMMUNICATION
The Magic of Exceptional Customer Service

How has Disney managed to keep its employees and customers so fiercely devoted to the brand? How has it managed to continually top the charts as one of the world's most loved brands? How can you learn from its practices to catapult your organization's service strategies to even higher levels? Learn the four components that are at the heart of Disney University: Innovate. Support. Educate. Entertain. +
Discover how legendary service is a delicate balance between art and science. "Doing the ordinary in an extraordinary fashion" isn't rocket science; customer service excellence must be ingrained throughout your culture. In this ever-changing economy, more companies than ever are realizing the strategic importance of transforming their service culture to differentiate themselves from competitors. --
CHANGE / INNOVATION / CREATIVITY
Even Monkeys Fall From Tress: Learn From Mistakes and Embrace Change

The best and the brightest make mistakes. However, the ability to learn from setbacks, then bounce back even stronger is the hallmark of market leaders. Join Doug as he discusses Walt Disney's unrivaled focus on creating one of the strongest teams of dreamers and doers in the world. "Change or perish" defines the innovative Disney culture. Doug takes you behind-the-scenes to discover how Disney pushed through obstacles by relentlessly challenging the status quo in literally every corner of the company.
GLOBAL COMPETITIVENESS / DIVERSITY / MULTICULTURAL TEAMS
It's a small, small world: The Globe is Shrinking. Is Your Business Expanding?
Walt Disney had it right all those years ago … "it is a small world." And guess what? It's getting even smaller! Mobility and greater access to multicultural markets is heralding in exciting, new opportunities for organizations willing to raise their diversity IQ. In this powerful and cutting-edge presentation, Doug Lipp shows that regardless of whether your organization is selling globally, the face of the customer is changing. Gone are the days of managing or marketing to a homogenous group. Customer groups, employees, channel partners, and shareholders now represent different cultures, generations, and ways of thinking. Organizations must adjust— or be willing to lose—in their global battle for market share.
Doug Lipp is represented by K&M Productions. For more information, fees, Doug Lipp's speaking schedule & booking speaker Doug Lipp, contact us.
What Clients are Saying
The Financial Planners in the audience not only felt entertained by our presentation, many of them took away some great ideas and motivation to create 'magic' for their clients. We really appreciated all the customization. We felt you really cared about delivering an exceptional presentation for our group that resonated well – taking the time to proactively meet and greet with me and my colleagues early in the day, chatting with the emcee, and spending the afternoon listening to other presenters. All of this made an enormous and positive impact on the value of your presentation.
–TD Asset Management
[More..]
The Financial Planners in the audience not only felt entertained by our presentation, many of them took away some great ideas and motivation to create 'magic' for their clients. We really appreciated all the customization. We felt you really cared about delivering an exceptional presentation for our group that resonated well – taking the time to proactively meet and greet with me and my colleagues early in the day, chatting with the emcee, and spending the afternoon listening to other presenters. All of this made an enormous and positive impact on the value of your presentation.
–TD Asset Management
We were thrilled to have Doug present at our General Manager's conference. Doug was incredible, drawing on his experiences and tools used to inspire teams at Disney as the base for a first-class presentation on leadership. He also took the time to familiarize himself with our business, strategy, core values, themes of the conference, and skillfully reinforced those themes throughout his presentation. He was entertaining, dynamic and enlightening, and we would absolutely recommend him to any company looking to inspire their leadership teams.
–Best Buy General Managers
Your presentation has been raved about by everyone! Kudos to you for integrating all the key messages not only from our discussions but from your time speaking to our field leaders. Thank you for making our meeting a great success.
–London Life
Doug was truly an inspiration across our management community. His message about change resonated exceptionally well and brought our mindsets to a new holistic level many had not previously considered. He then took us to a very personal level of understanding how we as individuals can take control and implement our own actions for success.
–Cisco
Doug is a master story teller! He joined our Mercedes-Benz leadership retreat to share some Disney magic surrounding the customer experience. His deep insights into the culture and delivery of customer care had our senior leaders challenged and engaged! A great speaker!
–Mercedes Benz – USA
Thanks for a great presentation at our Sales Leadership Summit. I know it was impactful because people were referring to many your comments the next day. Your message definitely resonated with us!
–GlaxoSmithKline-Sales Leadership Summit
Doug Lipp was a keynote speaker at our Advisory Global Symposium. He was a phenomenal speaker, combining humor, passion and real world business intelligence in his presentation. Doug took the time to study our company, learn about our challenges and opportunities and weave all of it into his experiences and examples. He truly connected with our audience and was one of the highest rated speakers we've ever had. I am so pleased he was part of our conference.
–Cushman & Wakefield
Thank you so much for an excellent presentation at The CAAR Conference. We received excellent feedback from your session, and I was particularly pleased and impressed with how you wove our Edge of an Era theme, as well as the content from other presentations into your talk. I can tell you wholeheartedly that you are my new bar for speaker excellence. You were the perfect cap to our program. Thank you for your contribution to our event.
–American Food Industry Assoc. (AFIA)
In the training that Doug did for sixty employees of the Alberta Government's Culture Ministry, he not only looked at the Disney way of doing things, but branched beyond that into specific, focused exercises that really served our needs. Doug and Pam were great to communicate and work with and they always let us know that we would achieve our goals and send our people away with a better understanding and skill set with which to give our guests a fantastic visitor experience. True popcorn empowerment.
–Gov't of Alberta; Ministry of Culture
You were awesome! You rocked the Verizon Wireless annual store managers meeting. You're presentation was right on the money and had a great deal of impact on the audience. You were unquestionably one of the very best speakers I have ever had the privilege of hearing. I have heard nothing but excellent comments from those that attended the meeting! Thank you again for your enthusiasm. Thank you for going out of your way to please Verizon.
–Verizon Wireless-Michigan
Doug was superb. The room was packed, and he blew everyone out of the water. Anyone who missed it heard from everyone who saw it and wished we had the ability to distribute a recording. He was just the right speaker and the attendees were more than thrilled!
–American Society for Dermatological Surgery
Thank you for exceeding our expectations! Your Guest Relations program truly broadened our employees' professional understanding and expertise in the field of service and exceeding customer satisfaction. Your program has been received most favorably by everyone who attended.
–Pebble Beach Company
Highly recommend Doug as a keynote speaker. We were completely impressed with Doug at a recent Manulife event. Doug was well prepared, highly engaging – enlightening, inspiring and funny all at the same time. He was absolutely great!
–Manulife Financial
[Less..]