David Merry
Corporate Comedian & Innovative Prop Comic,Television Personality & Host/Emcee, Magician & Certified Golf Pro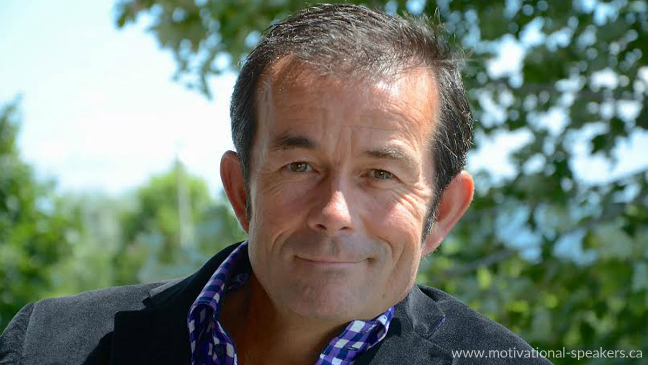 Bio
Canadian David Merry is a veteran comedian, television personality and host, actor, master of ceremonies, magician and certified golf professional. For more than 25 years, David has been one of the top and most respected comedic entertainers in Canada and, being internationally-known has headlined with his unique brand of comedy all over the world. +

After high school David started with the Second City workshops and soon tried his hand at stand up comedy on amateur night at the local comedy club. After "killing" on his third night he has never looked back. He has since performed over 6400 shows in twelve different time zones and been on over 70 TV shows.
David's shows - whether his extremely popular corporate comedy show "THE DAVID MERRY SHOW" or, his theatrical extravaganza "DON'T PANIC. REMAIN DOT CALM" - use the very latest in original, custom props and site gags (all designed and created by David) as well as rapid-fire delivery of hilarious and sharp-witted one liners.

He is a past recipient of Canada's "Club Comic of the Year" Award, and his show "DON'T PANIC REMAIN DOT CALM" was nominated at the Canadian Comedy Awards in the Category BEST ONE MAN SHOW.

A roller coaster ride of comedy, mayhem and (good-natured) dementia, these performances are all designed to delight, amuse and entertain all types of audiences.

David also offers a variety of corporate entertainment services including THE GOLF COMIC - a package specifically designed for company and special event Golf Tournaments, as well as his value-priced corporate entertainment package which includes up to an hour of fun, close-up, sleight-of-hand magic followed later by his after-dinner, interactive, comedy stage show. He is also a sought-after comedic host/emcee and is frequently hired for a wide variety of events including award evenings, golf banquets, fund raising events and more. --
What Clients are Saying
He was GREAT! Everyone loved him. Thanks again to K&M Productions!
–H+N Roofing Sheet Metal Ltd.
[More..]
He was GREAT! Everyone loved him. Thanks again to K&M Productions!
–H+N Roofing Sheet Metal Ltd.
David was a perfect fit for our closing conference dinner and all of our attendees thoroughly enjoyed his show. He is a very very funny man.
–Toronto Police Services/Financial Crimes Investigation Unit
David was awesome! Everyone had a great time and the comments I received afterwards were all positive. It was a large group and he managed to make us all laugh.
–Toronto Construction Association
Our party was a big success and David was a big part of that success. The staff chatter today is fantastic. Thanks again for all your help and in recommending David.
–Shouldice Designer Stone
We received great feedback on David. He's very funny and has a great personality. He did not disappoint. Though David couldn't hear or see them, please assure him that the people at the back of the room were laughing so hard they were in tears.
–Ontario Telecommunications Association
Everything went Great! The group really liked his comedy act and enjoyed the magic within his comedy. I'm getting lots of great feedback. Thanks again!
–Parker Hannifin Canada
David was excellent. On time, in no hurry to leave, very professional and very funny. I have had numerous positive comments from the staff. A great choice! Thanks for recommending him.
–Patlon Aircraft
David was absolutely hilarious and there wasn't a dry eye left in the house. Thanks for recommending him.
–Masterfeeds Canada
It's like Steven Wright doing Magic Tricks on Shutter Island ...
–Toronto Star
[Less..]