Fee Range
PGgzPkZlZSBSYW5nZSBmb3IgU2NvdHQgS3Jlc3M8L2gzPjxwPiQ3LDUwMSAtICQxMCwwMDAgPC9wPg==
Request More Information

Scott Kress
Everest Summiteer, Antarctic Adventurer,
Leadership, Teamwork & Peak Performance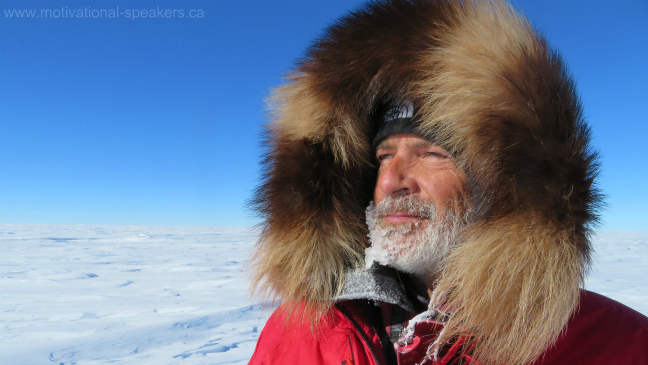 Bio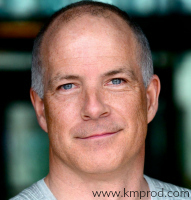 Scott Kress is a highly accomplished leadership and team development trainer, author popular keynote speaker. He is the President of Summit Team Building and has created highly successful development programs for many of the Fortune 500 companies. Scott has only one goal; to assist teams, leaders, and individuals in reaching their peak performance. This is accomplished through combining the latest team and leadership theory with cutting edge experiential training to create one of the most effective training programs available today. Scott's team and leadership development programs are custom designed to meet each client's needs.
What sets Scott apart is his ability to scale mountains. Scott is the 51st Canadian to summit Mount Everest and more recently while standing atop Mount Vinson in Antarctica he became the 17th Canadian to climb the seven summits; the highest point on all seven continents.
UPDATE: Scott will be guiding an expedition to the North Pole in April 2023. Once reached, he will be one of less than 50 people in history to complete the Adventure Grand Slam (climbing the 7 Summits and trekking to the South and North Poles).

Years of experience, two undergraduate degrees and a Masters in Leadership and Training provide Scott with unique qualifications to design and deliver some of the most innovative corporate experiential based training available today.
Scott teaches Leadership and High Performance Team Development for some of the world's leading educational institutions including the Rotman School of Management, the Odette School of Business, and the University of Edinburgh. Scott teaches in the Executive MBA, International Executive MBA, and MBA programs and has received several teaching awards including professor of the year.
Some of Scott's programs focus on; Teambuilding, New Team Formation, High Performance Team Development, Leadership Development, Values and Mission Creation, Communication Enhancement, Change Management, and Process Improvement.
Additionally, Scott has gained great insight into the inner workings of leadership and high performance teams through almost 30 years of leading climbing expeditions. He has guided and summitted peaks throughout the world. Scott is the 51st Canadian to summit Mount Everest and in December 2011 became one of less than 300 people worldwide to climb the 7 summits (the highest mountain on each of the 7 continents). In 2014 he led a group of ill and injured soldiers to the North Pole and in 2016 skied over 1000km to the South Pole making him one of less than 45 people in the world to accomplish this series of challenges.
Through his dynamic background of education, training, experience, and adventure, Scott can help your teams and leaders reach the peak of their performance.
Topics & Categories
Adventurers & Explorers
Business Management & Strategy
Change | Change Mgmt.
Inspiring Stories
Leadership
Most Requested Speakers
Most Requested Virtual Speakers
Motivational Speakers
Performance & Productivity
Resiliency
Risk & Risk Management
Team-Work & Collaboration
Trainers
Virtual Presentations
Scott Kress Speaking Presentations:
Scott Kress is a masterful storyteller, a leadership trainer and team building expert, a former Executive MBA Professor and a life-long adventurer. What sets Scott apart is his ability to climb mountains. He is one of the very few people in the world who has summited Mt Everest.
In fact, he has climbed the highest peak on each of the 7 continents plus skied to the South and North Pole. A feat that fewer than 50 people in history have accomplished.
Scott's keynotes will contain not only gripping stories from his adventures, but also the personal, team, and leadership strategies he used that have been proven to create enormous success not only for scaling mountains, but also for individuals, teams, and organizations.
All keynotes can easily adhere to physical distancing guidelines. Scott is fully vaccinated and is there to engage your participants throughout the experience, ensuring that each participant is following guidelines, and having an enjoyable experience.
LEARNING IN THIN AIR
Keynote
Click here for keynote-workshop version of this program

This presentation will introduce models and concepts in the areas of leadership, vision, change management, communication, circles of influence, personal accountability, personal drive, team development and goal setting while blending them into a highly engaging, motivational, and entertaining story. +
Scott Kress is a noted Mount Everest motivational speaker, author, team building expert and leadership consultant, helping organizations turn their teams and leaders into passionate achievers. He has a Masters Degree in Leadership and has taught in the EMBA and MBA programs at the Rotman School of Management and the University of Edinburgh.
What sets Scott apart is his ability to scale mountains. Scott is the 51st Canadian to summit Mount Everest and the 18th Canadian to climb the seven summits; the highest point on all seven continents. He has skied 1000km unsupported to the South Pole and guided a team of wounded soldiers to the magnetic North Pole.
So when Scott engages his audiences with audacious tales of a Mount Everest climb where challenge and change were abundant, and seamlessly ties that into reaching ones professional and personal goals, one can't help but listen.
And one can't help but learn as Scott demonstrates that the tools he uses to find success in the mountains are the same tools that each member of the audience can start to use in their workplace.
Scott's presentations are high-energy, engaging and passionate but most importantly they are relevant to the challenges faced by organizations and their teams today.
Each presentation is custom designed to meet your needs. Topic areas include; team building, trust, change, goal setting, leadership, overcoming challenge, perseverance, planning, team culture, conflict, and more.
The Results
Motivate and inspire your teams
Set and achieve stretch goals
Meet challenges with new enthusiasm
Engage leaders to build high-performance teams
Understand how to flourish within change and ambiguity
Encourage ownership and accountability for results
Create big-picture thinking and generate interdepartmental collaboration --
ACHIEVING THE OUTRAGEOUS
Keynote
Click here for 1 sheet description

Never one to be idle, in December of 2016 Scott completed a 960 km unsupported ski to the South Pole. Scott is now the 7th Canadian to ever accomplish this and one of less than 100 people in history. Along with this achievement comes the keynote "Achieve the Outrageous".
In this presentation, Scott will share the story of his punishing 44-day expedition across some of the most hostile ground on the planet. As always Scott will punctuate this adventure with learning and application. Whereas his Everest presentation "Learning in Thin Air" has a strong team focus, "Achieve the Outrageous" is aimed at helping the individual within the team perform at their peak. Any company, leadership team, departmental team or individual seeking to achieve a big goal will benefit from this presentation. Scott will share his insights into goal setting, overcoming adversity, perseverance, and so much more.
THE CLIMB OF A LIFE TIME
Motivational Keynote
Getting to the summit of Mount Everest was the realization of a lifelong dream for Scott Kress, but it almost never happened. Just like so many personal dreams, Scott's dream to climb Mount Everest had been put on the back burner as life took over. Scott is not an Olympic or sponsored athlete; he is a normal guy with a job, a mortgage and a family just like you. There was just not enough time in the day to get it all done. And then one day, Scott got motivated to live life to the fullest, but unfortunately it took tragedy to do it. In quick successions his father was diagnosed and died of cancer and then Scott was diagnosed with skin cancer. He could no longer ignore the fragility of life and vowed to make the most of what time he has on this planet. Let Scott's story be your catalyst to change.
CONQUERING EVEREST - Interactive TEAM BUILDING
The Scenario
At 8850m Everest is the tallest mountain on earth and one of the most sought after mountaineering goals. Your team will have a chance to embark on a simulated ascent of this extraordinary mountain. Participants will work together to form as a team, to create a vision of success and to make critical decisions that will lead them to the top. +
During Conquering Everest you will follow Summit President Scott Kress' 2008 climb of Everest when he became the 51st Canadian to stand on the summit. True stories, photos and video from the expedition will bring this program to life.
The ultimate goal of this program is to demonstrate the power of team when embarking on a complex and challenging task. The learning focus of this program is: teamwork, collaboration, team decision- making, communication, and leadership.
The Program
Participants will work in small expedition teams;
A brief introduction will set the stage for the ascent with real stories and photos from the 2008 expedition;
Each team will determine their vision of success;
Individuals will answer a series of critical questions related to the expedition;
These same questions will then be answered in a collaborative manner with the expedition team;
Individual and team answers will be compared to the expert answers and the results will determine your level of success;
The session will wrap up with additional stories and photos from the expedition that will give your team the amazing perspective that can only be found at the summit of Mount Everest! --
What Clients are Saying
Scott delivered a lively and engaging presentation that captivated our audience of realtors. The life lessons that he imparts while sharing his adventures are timely and invaluable. His presentation is a great reminder of how to reach your goals to ensure your success.
–Harvey Kalles Real Estate Ltd.
[More..]
Scott delivered a lively and engaging presentation that captivated our audience of realtors. The life lessons that he imparts while sharing his adventures are timely and invaluable. His presentation is a great reminder of how to reach your goals to ensure your success.
–Harvey Kalles Real Estate Ltd.
We were looking on ending a long meeting day with a reenergizing presentation, Scott delivered. With very short notice Scott put together an inspiring presentation that supported our learning and meeting objectives perfectly. He customized his presentation to mesh extremely well with our own message within the Toyota Canada Certified Vendor Program. Feedback from all who attended was exceptional. Overall a good investment.
–National Manager Accessory Development and Marketing, Toyota Canada
Scott is an excellent speaker and because his adventures are riveting. But beyond that he was able to consistently tie back the lessons he learned on the mountains to relevant business concepts relating to personal growth, leadership and team building. I would highly recommend Scott as a speaker in almost any business environment.
–Executive Director, AceTech Ontario
In terms of pure entertainment the presentation was well worth the money we paid. Scott's stories kept us riveted. It was not only what he was saying but it also had a slight physical effect with many of those in attendance. We really did "feel" what Scott was talking to us about…listening, hearing AND seeing it…his presentation completely touched on a few senses! ... The way Scott Kress delivers his presentation is really first class. He does remind me of the "guy next door" - your friend next door - that has a blockbuster not so next door story for you!
–National Director, Sales & Strategic Relationships, First National Financial
Scott was outstanding. Period. The messaging he provided was right on point. The fact that he even integrated some of our key concepts and vernacular did not go unnoticed by attendees. Scott was engaging, funny, and instructional. Though Scott was recounting his adventure, it was clear he was trying to advance our learning objectives; it wasn't all about him. The photos that accompanied his talk were spectacular and often elicited gasps. I always look to see if attendees seek out the speaker after his/her talk as that is a tell that the speaker connected with the audience. Scott had a group of participants around him after he finished and participants continued to seek him out. Really, I can't imagine a more perfect fit for our theme or our audience. I expected Scott to be good but he was great. Consummate professional. Great storyteller. Wonderful educator.
–Johnson Controls
Scott was a keynote speaker for a group of 70+ Sr. Leaders in our organization that had on average 12+ years tenure. They had seen their fair share of keynote speakers and were a very critical audience. He was able to captivate our group with his activities, message and stories. We have had multiple speakers and none that were able to customize their message as well as Scott did. He aligned his message perfectly with the concepts of our program. He was a pleasure to work with throughout the entire process.
–Robert Half International Inc.
We recently engaged Scott Kress to deliver a series of keynote presentations for our annual AGM meetings across the country. Scott's engaging and personable style and his story of Everest summit success really connected with our company and our employees. Taking us along the journey to the top of the mountain, Scott blends the right mix of humour, learning, and strategies for high performing teams as part of his keynote – leaving every audience participant with a "take-away". K-Line was tremendously pleased with our decision to feature Scott and his Learning in Thin Air as the keynote presentation for our provincial Annual General Meetings.
–Human Resources & Organizational Effectiveness
Our Wellbridge Team was mesmerized by Scott's presentation as he took us through his expedition to climb Mt. Everest. The pictures and the videos clips were excellent and did a great job in capturing the history and the geography of the area. Scott's narrative as to what made his team a high performing and successful was effectively contrasted with the characteristics of some of the other teams who were not successful. Our associates were able to take these lessons back to their work teams and immediately apply what they learned from Scott's amazing presentation. Our associates are already asking if we can get Scott back for our next year's annual meeting.
–Wellbridge Health and Fitness
I was very impressed that with such short notice Scott was able to put together a team building afternoon experience tailored to meet our needs. His high energy talk on his Everest climb kept everyone in awe and on the edge of their seat. He demonstrated how the successes and failures of their climbs directly related to the team and their interaction with each other. The two hour team building activity that Scott and his team put together after the talk elevated the teams' spirit and morale. They had everybody totally engaged, having fun ... playing with a purpose!
–Canada Revenue Agency
Our group was very impressed with Scott's Learning in Thin Air presentation. It was inspirational, exciting and educational. It was a unique way to look at the importance of leadership and team development. I saw many of our managers taking notes as Scott was speaking. It has been a pleasure dealing with Frontier Team Building and Summit Training. We look forward to future opportunities for training.
–Service Experts
This summer at our annual off site strategic planning event, our extended management team was inspired by Scott's presentation of his recent climb to Mt. Everest. His fascinating slides and remarks captured not only the history and geography of the area, but also the more abstract 'feel' of this incredible experience. Scott's accompanying narrative highlighted what made his team high performing and successful. These first-hand lessons were great takeaways to apply with our teams and we look forward to further continuous learning opportunities with Scott and his associates.
–GS1 Canada
[Less..]