Fee Range
PGgzPkZlZSBSYW5nZSBmb3IgRm9nZ3kgSG9ndG93biBCb3lzPC9oMz48cD4kNCwwMDEgLSAkNSwwMDAgPC9wPg==
Request More Information

Foggy Hogtown Boys
Toronto's Traditional Bluegrass Band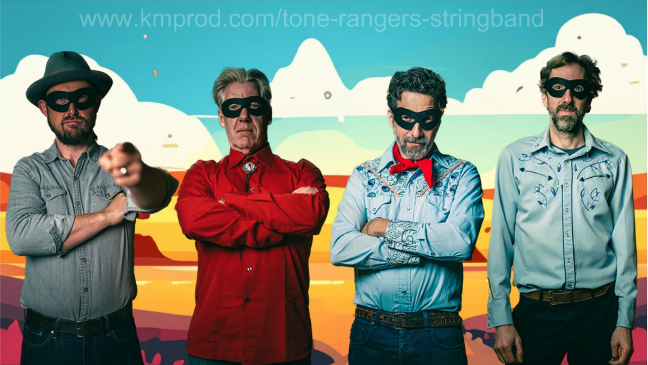 Show Description
Since 2001, The Foggy Hogtown Boys have been delivering the goods to bluegrass fans across North America and around the world. What started as a weekly bar gig among friends has grown into one of Canada's most popular roots music acts. The FHB are known for having a sound that, although not bound to traditional conservatism, doesn't sound like a bluegrass band trying to make new country or pop hits. They are noted for having the ability to slide between being a bluegrass band or an old-time band with remarkable ease and authority. Even a casual listener can tell that the FHB owe as much to the country music that happened pre-1945 as to the golden age of bluegrass. +

The band's personnel reads like a who's who of Canadian roots music, with members having played in some of the genre's most influential acts; (Jughead, Heartbreak Hill, The Creaking Tree String Quartet, The David Francey Trio, New Country Rehab). Recognized and respected in the profession, each player in the FHB is a sought after session musician.
These days, it's rare to see a band that keeps the same personnel for even a few years. With the exception of one change in 2007, The FHB has had a constant line-up going on 11 years now. This is a testament to the friendship and deep musical bond that is shared between the members of the band – something that becomes obvious to anyone who attends a live FHB show. There are no stars in the band; each member is a featured singer and instrumentalist, whose strengths are supported by the rest of the ensemble.
The Foggy Hogtown Boys always deliver a highly entertaining and diverse show; ballads, breakdowns, gospel quartets and lots of laughs!
You can count on a thoroughly professional attitude any time you engage the band. Music is played on schedule and setup and tear down are done in a discreet and unobtrusive manner. They take care of all the details and ensure that everything pertaining to their performance, runs smoothly.
According to the needs of your event, the band will arrive dressed appropriately; overalls and cowboy hats one day, suits and ties the next. They clearly understand that each event is different and they make their show fit the moment. They are as comfortable providing background music as they are performing in a concert setting.
For any event with a country, klondike, gold-rush, down east, rural, southern U.S. or Canadiana theme," The Foggies" are an exceptional choice! --
To inquire about date availability & to book The Foggy Hogtown Boys for your next corporate or theme event, contact us.