Susan Stewart
Motivational Humourist & Speaker;
The Lighter Side of Work & Life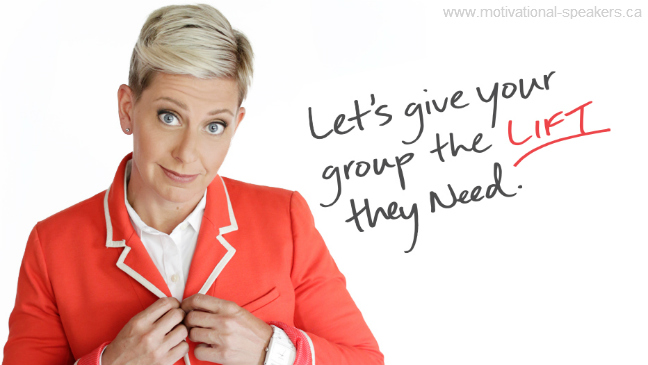 Bio
Are you looking to bring your group together online for some much needed levity and inspiration? In her latest video (featured on this page) Susan Stewart shares her hilarious observations about living and working in the pandemic. Susan will give your group the gift of laughter and offer some ways to see the lighter side of life in these challenging times.
Comedian Susan Stewart blends the wit and wisdom she's known for with powerful messages about not taking life too seriously — especially in times of adversity and uncertainty. In her stand-up comedy style, Stewart shares ways to see the lighter side of life leaving her audiences uplifted and equipped to meet their challenges with a positive outlook, and, of course, a sense of humour.
Professionally, Stewart has taken a winding road. After earning a degree in theatre arts from the University of Waterloo, she began performing stand-up comedy in Toronto. Three years into her comedy career, Stewart began battling depression and anxiety, which eventually led her to quit performing. When she got back on her feet, she wanted to know "how the other half lived" and transitioned into the world of human resources as an organizational learning and development consultant with the Ontario government.
A year into her new HR career, Stewart was asked to create and deliver a comical presentation about wellness for an upcoming staff professional development conference. Her presentation was a smash-hit and she eventually left her HR career to return to the stage full-time and use her comedic powers for good. For the past decade, Stewart has been making audiences laugh while delivering messages about resiliency, stress relief, and nurturing strong mental health.
Stewart is the author of Reaching The Laugh Resort: Why The Journey To Remembering Who You (Really) Are Is Worth The Jet Lag; Your New Lenses Are Ready For Pick Up: A Guide To Seeing The Lighter Side Of Life; and You Gotta Laugh: Wit And Wisdom About Not Taking Life (Or Yourself) Too Seriously.
Stewart's podcast, "Still a Hot Mess", and comedy album, Relentless, are available on Spotify and iTunes.
Topics & Categories
Change | Change Mgmt.
Comedy & Humour
Difficult People
Employee Engagement
Event Hosts & M.C.\'s
Health & Wellness
Humour & Variety
Mental Health
Morale Boosting
Most Requested Speakers
Most Requested Virtual Shows
Most Requested Virtual Speakers
Motivational
Resiliency
Stress Management
Virtual Presentations
Women of Influence
Work-Life Balance
VIRTUAL (or Live) EVENTS:

YOU GOTTA LAUGH: A Pandemic Pick Me Up
Packed full of laughs about how work and life has changed since the beginning of the pandemic, this entertaining program will give your group the lift they need and help them see the lighter side of life.

YOUR NEW LENSES ARE READY FOR PICK UP: Seeing Adversity & Change In A New Light
Susan will get your group laughing about how life dares us to complain, reveal "annoying features" of the brain that can create stress, and offer some shifts in perspective that can boost our mood, raise our level resiliency, and nurture our mental health.

*a version of this program that focuses solely on the topic of change is also available.

YOU CAN'T BE SERIOUS!
Susan will get your group laughing about how we can take things too seriously, share some inconvenient truths about where stress actually comes from, and reveal the personal and professional benefits of having a relaxed, positive mindset.
THE MENTAL HEALTH MAKE-OVER: How Depression Helped Me Lighten Up
A program that both entertains and inspires, Susan shares how depression (and anxiety) once led her to quit stand-up comedy and what she has learned about nurturing strong mental health.
Testimonials for Virtual Programs:
"We had about 180+ attendees and although their cameras were off, the chat was going crazy! Susan was hilarious, engaging, and most importantly relatable. In a time of uncertainty we really have to make it a choice to be happy and Susan really made it easy that day." – Natasha Thompson, PepsiCo Foods Canada

"I could see everyone laughing and throwing their heads back! Someone at the end of Susan's program wrote "I feel lighter". There were so many positive messages of gratitude and appreciation of Susan's message shared in the chat. – Fariyal Rehmat, Doctors Of BC

Stand-up Comedy
THE LAST LAUGH
This program is 100% pure PG-rated corporate-friendly stand-up comedy and a perfect ending to your event! Packed full of laughs, Susan will make your event stand out from all the rest and send your group off feeling energized and uplifted!
Host & M.C.
Need a funny emcee for your event? Susan has been hosting events for over 15 years and will keep your crowd laughing and make your event memorable. Susan has hosted events for: The Richard Ivey School of Business, Health Canada, Ministry of Tourism, Ministry of Culture, Ontario Place, Ontario Public Service's Human Resources Awards, The Women In The New Century Conference and many more.
Susan Stewart is represented by K&M Productions. To inquire about Susan Stewart's speaking schedule,* fees & booking Susan Stewart as your conference speaker contact us. *Fee range indicated is for "virtual" presentations.
What Clients are Saying
Susan was fabulous, funny, entertaining and sincere in her delivery. I would highly, highly recommend her. She rocked the house!!!!
–Women In Business Conference
[More..]
Susan was fabulous, funny, entertaining and sincere in her delivery. I would highly, highly recommend her. She rocked the house!!!!
–Women In Business Conference
Susan is an incredibly thought-provoking and hilarious speaker whose ideas and messages are incredibly easy to relate to. If you are looking for a top-notch speaker who is easy to work with and will make a profound impact on your group, look no further than Susan.
–McMaster University
Susan kept our attention with important key messages, humour, and energized the entire room!"
–City of Toronto
Our employees absolutely LOVED Susan. Everyone in the audience was able to relate on some level to Susan's message. Her presentation was both uplifting and funny.
–Portage College
Susan's upbeat, laughter-filled presentation ended the conference on a high note...
–Occupational Health Nurses Association
Susan's delivery captured everyone's attention and kept them laughing and thinking! My event was a complete success and Susan played a vital role.
–Natural Resources Canada
...what a great speaker you are! I found you to be extremely entertaining, very engaging, and most importantly, informed.
–Ministry of the Attorney General
[Less..]