Patricia Lovett-Reid
Former CTV News Chief Financial Commentator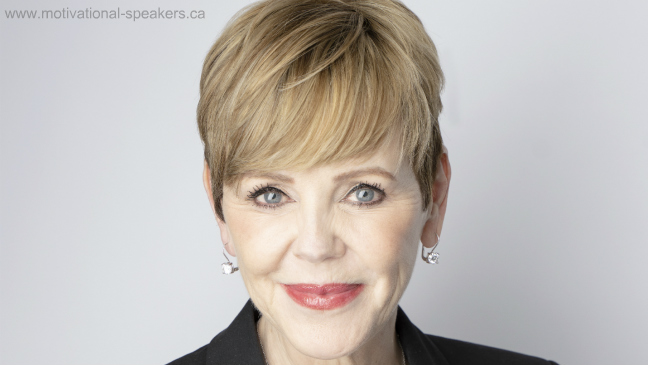 Bio
Speaker Patricia Lovett-Reid one of Canada's most respected authorities on personal finance, educates audiences on what it takes to achieve financial success and how to get there. Pattie considers herself very fortunate to have had the opportunities in her career to let her entrepreneurial spirit shine through in corporate environments. This has allowed her to do what she loves doing and that is acting as a compass for those who need financial direction and in helping average Canadians take control of their finances. Pattie's talks leave audiences very motivated to take charge of their money, and their lives. +
As the former CTV News Chief Financial Commentator, Pattie Lovett-Reid has coached viewers on how to save money, stretch their income, and get the biggest bang for their hard-earned bucks. Lovett-Reid provided weekday financial updates for regional CTV MORNING LIVE's across the country, as well as reports the "Financial Fix" on CANADA AM and CTV Kitchener. Lovett-Reid also joined CP24 weekday mornings for the market opening, followed by CTV News Channel in the early afternoon. When there is a market moving, economic or finance story worthy of commenting on, Patricia Lovett-Reid offered commentary on CTV NATIONAL NEWS as well.

For the last decade, the highly respected Canadian financial guru has been a regular guest commentator on BNN and other Bell Media channels, and was the host of THE PATTIE LOVETT-REID SHOW on CTV News Channel and CTV. A sought-after speaker and commentator on wealth management, she took on the role of Senior Financial Commentator on CTV News Channel in early 2012. Lovett-Reid came to CTV News from TD Waterhouse Canada Inc., where she served as Senior Vice-President.

Patricia Lovett-Reid is a Certified Financial Planner, co-author of several national best-selling books, and was awarded with an honourary degree in Applied Studies from Humber College in June 2010. The Financial Planners Standards Council (FPSC) recognized Lovett-Reid with the 2009 Donald J. Johnston Award for her outstanding contribution to the profession of financial planning in Canada. Lovett-Reid also received the 2007 Canada's Most Powerful Women: Top 100™ Award in the Trailblazers and Trendsetters Category. --
Topics & Categories
Celebrities & Media
Economics & Finance
Entrepreneurship
Financial Management
Most Requested Speakers
Most Requested Virtual Speakers
Risk & Risk Management
Virtual Presentations
Women of Influence
VIRTUAL / LIVE Keynotes:
Retirement: Boom or Bust?
Tailored to the Baby Boomer generation, this presentation helps you plan for an engaging, purposeful and fulfilling next third of your life. Patricia discusses the five phases to every retirement and warns of the key risks to your retirement lifestyle, helping you chart the path to the retirement of your dreams.
Living in the present for a brighter future
Financial planning isn't only about retirement, and it is just as important for young professionals as it is for those nearing the end of their career. In this informative presentation, Patricia shares the most effective ways to save, how to prepare for life's curveballs and the top five money mistakes.
Wise & Wealthy Women
Successfully construct a long-term investment plan. This presentation is designed to help educate and empower women to accumulate, grow and protect their hard-earned wealth.
Get Real: Follow your own authenticity track
From her research with amazing women, Patricia shares secrets on how to achieve happiness and success in both your personal and professional life. Patricia examines how the main currents of a woman's life flow together, helping guide audiences away from conformity and onto what she calls "the authenticity track".
Pattie Lovett-Reid is represented by K&M Productions. For more information on Pattie Lovett Reid's speaking schedule, fees & booking Patricia Lovett-Reid, contact us. Note: Only very serious, booking-related speaking inquiries will be responded to.