Rod Black
The Voice of CTV Sports & TSN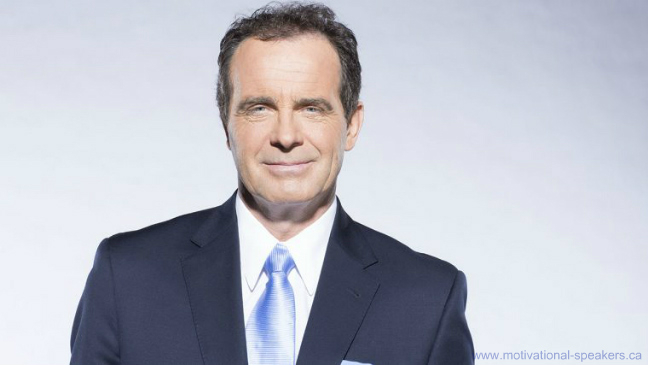 Bio
"My whole life is pretty much about sports. It's not a job. It's not a hobby. It's a passion," says Rod Black, one of Canada's most recognized and distinguished sportscasters. Thrilling audiences with his stories from over 30 years in sports journalism, Black's extensive resume includes play-by-play commentating on TSN for Blue Jays Baseball, the CFL, the Canadian Open, and the Canadian Figure Skating Championships, as well as coverage of many Olympic Games competitions. +

Black got his start as a sports announcer at the age of 19 at the local CTV affiliate CKY-TV where he soon became host of the Winnipeg Jets' NHL broadcasts. His broadcasting abilities aren't limited to the sports world, however, as he is also the former co-host of CTV's Canada AM, and is the narrator of a variety of prime time specials.
He is a five-time Gemini Award nominee as "Canada's Best Sportscaster," and received the 2005 Sports Media Canada Award as "Outstanding Sports Broadcaster." --
Topics & Categories
Celebrities & Media
Event Hosts & M.C.\'s
Humour & Variety
Inspiring Stories
Motivational
Olympic Speakers
Sports Figures
Team-Work & Collaboration
Virtual Presentations
VIRTUAL KEYNOTES:
Rod taylors his presentations to the particular audience.
SAMPLE TOPICS:
Humourous/Anecdotal "behind-the-scenes" sports stories;
Goal-setting;
Philanthropy;
Achieving your dreams;
Leadership;
Motivation;
Overcoming adversity;
Future of Sport;
Kids become us;
The real reality show;
Why winners win;
Power of together;
Making a difference
ALSO:
Sports Broadcasting
Rod provides an entertaining presentation that combines video with stories of his many years as a sports broadcaster.
Host/Emcee
Rod Black is one of Canada's best emcees for any kind of function. With his light-hearted yet professional approach he is a fitting host for awards programs, conferences and shows.
Rod Black is represented by K&M Productions for speaking engagements. For more information,* speaking fees, and booking Rod Black contact us. *Fee range indicated is for "virtual" presentations.