Steve Gilliland
Leadership, Movitvational Speaker & Performance Speaker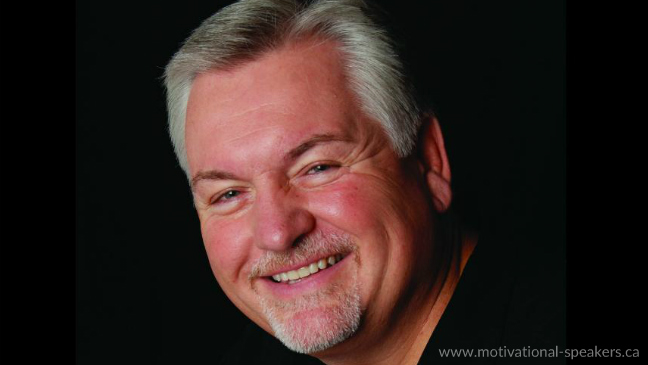 Bio
Speaker Steve Gilliland a member of the Speaker Hall of Fame, is North America's Most Award-Winning Speaker and one of the top-rated speakers in the world. Gilliland's motto is: "If you take care of people, the business will follow." Implementing this principle, he has helped people grow their business and expand their life by teaching them to rethink their work, their relationships, and themselves. +

Steve Gilliland has entertained, educated and inspired audiences all over the world since 1999. Recognized by his peers as a master storyteller and brilliant humorist, his appeal transcends barriers of age, culture and occupation. Steve's interactive and entertaining style helps audiences connect and relate as he shows them how to open doors to success in their careers, their relationships and their lives. He influences millions through his keynote speeches, books, CDs and DVDs every year.
In addition to his brilliant speaking career, Steve is an accomplished author, which is evidenced by his bestselling book Enjoy The Ride, being on the publisher's bestselling top 10 list for three consecutive years. His thought-provoking writing style makes his articles a favorite with nationally prominent magazines. Speaking the language of active business leaders, his books and CDs identify practical lessons that grow people and their businesses. His latest book, Turn the Page, was published in December 2016.
Steve built a multimillion-dollar company from the ground up on the same philosophy he expounds to his audiences. If you continually learn more about your company, your industry, your customer and yourself, you will always be a leader. You will be purpose-driven rather than process-driven, and you will make a difference. His motto is straightforward: "If you take care of people, the business will follow." Implementing this principle, he has helped people grow their businesses and expand their lives by teaching them to rethink their work, their relationships and themselves. He was recognized by Who's Who for Speakers and Business Professionals, and his company was acknowledged by the Pittsburgh Business Times as one of the fastest growing privately held companies in the region.
Everyone who hears his message leaves with a renewed sense of enthusiasm for who they are and for what really matters. --
Topics & Categories
Business Management & Strategy
Change | Change Mgmt.
Communication
Employee Engagement
Human Resources & Workplace Culture
Inspiring Stories
Leadership
Mental Health
Morale Boosting
Motivational Speakers
Performance & Productivity
Resiliency
Sales & Service
Team-Work & Collaboration
Virtual Presentations
NEW Virtual Presentation
E M E R G E - Grateful, Confident, Determined +
People have an instinctive ability to adapt to most situations, but while our ability to adapt is amazing, our ability to change isn't. The COVID-19 pandemic will challenge our courage and willingness to change. As individuals, it is not the pandemic we must conquer, but ourselves.

While we continue to face many unknowns, it is crucial we develop the right mindset to persist and emerge strong-minded from this challenging time. Bestselling author, and Hall of Fame Speaker Steve Gilliland, shares a timely and eye-opening message on how to reduce stress, eliminate fear, and emerge from this tough time grateful, confident, and determined. His message centers on how to navigate on a course that we never planned, into a future we never imagined. --
Detour
C H A N G E +
Whether you're experiencing mild transitions now or will undergo massive reorganizations in the future, change is inevitable within every successful organization. DETOUR provides solutions to reduce stress, eliminate fear and increase performance during such times. Steve Gilliland reveals how to navigate life's turns when you're suddenly headed on a course you never planned and into a future you never imagined.

Key Takeaways:
Follow Me
L E A D E R S H I P +
Leadership is the single most important skill you can use to improve your business. FOLLOW ME explores how to grow yourself and your people through timeless principles that, when applied to your own life and the life of your organization, will influence positive change. Steve Gilliland is uniquely qualified to show you how to develop exceptional leaders and retain great employees.
Key Takeaways:
Hide Your Goat
A T T I T U D E +
Our fast-paced and stress-filled schedules open the gate to allow people and circumstances every opportunity to "get our goat." HIDE YOUR GOAT puts into perspective how your daily life intersects with people of diverse backgrounds, opinions and personalities. In this eye-opening session, Steve Gilliland shows how to avoid being robbed of the opportunity to perform at peak performance because of negativity.
Key Takeaways:
Emjoy The Ride™
PERFORMANCE & PRODUCTIVITY +
If you're tired of hearing the same old topics rehashed over and over again, Enjoy The Ride™ is the perfect keynote for your next conference or meeting. Through sidesplitting humor and reality-tested techniques, Steve Gilliland, CSP, reveals the way to face conflicting demands in an unforgiving business environment that keeps getting tougher. From the beginning when he shows people how to reignite their passion, to the end with his compelling challenge to "never lose your focus, "he releases an "explosion of enthusiasm" that is absolutely contagious. It is simple, clear and easy to grasp - yet profound! Fasten your seatbelt and hold on as one of America's most entertaining keynote speakers shows you how to Enjoy The Ride! --
MAKING A DIFFERENCE™
MOTIVATIONAL +
Steve Gilliland, CSP, who showed us how to Enjoy The Ride™, now uncovers a lifetime of motivation and reveals how to Make A Difference. He will expound on the greatest motivators of all - purpose, passion and pride. Steve will explore how you can rise to your calling of changing people's lives and making a difference. You will discover new approaches to accomplish your goals and exceed expectations. You will learn the secrets to conquer your doubts, inadequacies and fears. This keynote speech is brilliantly creative, exceptionally humorous and absolutely unforgettable. Just like before, long after Steve's final words are spoken, the audience will be buzzing with excitement and talking about what they heard. --
Breakout Sessions:
Leading With Heart
LEADERSHIP +
Leadership expert Steve Gilliland shares his passion and principles for developing exceptional leaders and retaining great employees. No matter where you are on the leadership ladder, Leading With Heart will show you how to grow yourself and grow your people through timeless principles that, when applied in your own life and the life of your organization, will elicit positive change.

Key Takeaways:
Leveraging the Challenges of Change
MANAGING CHANGE +
The business world is a place of constant change. No matter the scale, when change hits the workplace, the literal, situational shifts are often not as difficult for employees to maneuver as the psychological transitions that accompany them. Steve Gilliland takes a unique look at how change influences people and, in turn, how employees can impact an organization either positively or negatively.

Key Takeaways:
The Value of US
EMPLOYEE ENGAGEMENT +
While organizations are working on valuing diverse people, ideas, backgrounds and experiences, we have miles to go before valuing teams and teamwork will be the norm. Steve Gilliland presents a distinctive look at what is necessary to create a work culture that values collaboration and staying focused on the organization's vision.

Key Takeaways:
Steve Gilliland is represented by K&M Productions. To inquire about Steve Gilliland's speaking schedule, fees & booking speaker Steve Gilliland, contact us.
Testimonials
In our 75-year history, we have never had so many requests to bring back an opening general session speaker.
–International Association of Fairs
[More..]
In our 75-year history, we have never had so many requests to bring back an opening general session speaker.
–International Association of Fairs
You are undoubtedly one of the best speakers I have ever heard. You have a strong message to deliver, a message that should be heard by everyone.
–The Coca-Cola Company
When you presented "Enjoy The Ride" to our employee leadership team, all said, 'Steve is the best speaker we've ever had.
–Fort Lee Federal Credit Union
Your passion and enthusiasm is exceptional and came through as you connected with our audience. We received a terrific response from our broker owners and office managers, as was evidenced by the standing ovation you received on your conclusion.
–RE/MAX of Western Canada/Annual Broker Owner Manager's Retreat
You are Great ... Wonderful ... Awesome ... Inspirational ... Fantastic ... Absolutely TERRIFIC! Those are some pretty tough shoes for us to fill in the future!
–North Dakota Long Term Care Association
96% of the 3,200 people who attended rated you 'above average' or 'excellent' on their evaluations. You made quite an impression on our delegates. You were energetic, informative and powerful. Thank you for playing such a significant role in the success of our conference.
–American Bus Association
I thoroughly enjoyed Steve's presentation and found it to be timely and personal. In my career, I've attended numerous leadership seminars and training sessions, Today's session was one of the best I've attended.
–Bank of America
You clocked a 5.0 on a scale of 1 to 5! ... What you do matters to people ... That's all anyone will remember when we're pushing up posies.
–Georgia Credit Union Affiliates
[Less..]