Carol Roth
Entrepreneurial, Branding & Marketing Expert; Business Media Personality; Emcee, Host & Panel Moderator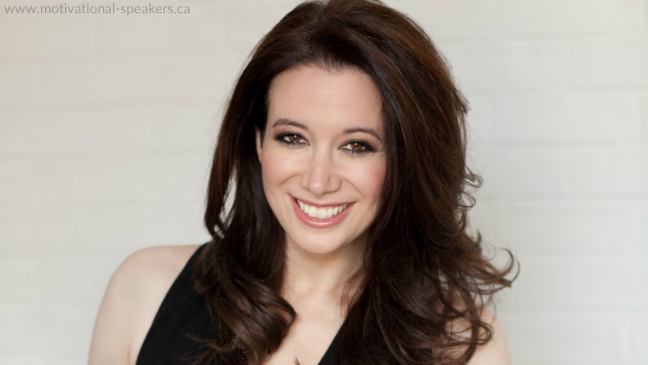 Bio
An authoritative voice in business and news media, Carol Roth is a highly sought-after panel moderator and emcee who always ensures that "business is never boring", making her a time and time again favourite with all audiences. She is also known for providing frank, straightforward, and insightful business advice to hundreds of business owners, ranging from a single entrepreneur with an idea to Fortune 500 businesses leaders.
With a strong business background, Carol is a "recovering" investment banker, a billion-dollar dealmaker, an investor, entrepreneur, business advisor, and the author of the New York Times bestselling book, The Entrepreneur Equation: Evaluating the Realities, Risks, and Rewards of Having Your Own Business.
She is also a regular contributor for major media outlets including CNBC, MSNBC, and Fox Business, and was a judge on the hit reality TV show America's Greatest Makers. She was also the host of The Noon Show on WGN radio in Chicago, and for Microsoft's Office Small Business Academy. Additionally, Carol actively writes for Entrepreneur and CNBC.com, among other outlets.
As a dealmaker, Carol has helped clients ranging from "solopreneurs" to Fortune 500 companies, comple more than $2 billion in transactions. Her transaction experience includes capital raising and M&A and joint ventures, and she also engages in marketing services — creating seven-figure brand loyalty programs — along with general strategic advisory work.
Carol holds a Bachelor of Science Degree from the Wharton School of Business at the University of Pennsylvania, where she graduated Magna Cum Laude. She counts among her "accomplishments" having an action figure made in her own likeness, getting a standing ovation from Richard Branson, and having the NFL follow her on Twitter.
Topics & Categories
Business Management & Strategy
Celebrities & Media
Customer Service & Loyalty
Economics & Finance
Entrepreneurship
Event Hosts & M.C.\'s
Financial Management
Marketing & Branding
Negotiating Skills
Politics & Current Events
Women of Influence
Carol Roth's Speaking Presentations:
The Dirty Secrets of Entrepreneurship & Stacking the Odds of Success in Your Favor +

While many dream of starting their own business, they often approach the endeavor with rose colored glasses. In this session, we explore the dirty secrets of entrepreneurs, including what it is really like to run your own business. Then, you learn what you can do to stack the odds of success in your favor. --
Customer Loyalty 3.0; aka How *Not* to Get Social Media and Customer Loyalty Backwards +

As you tackle communication and social media, you are in danger of falling prey to old-school customer loyalty mistakes in this new digital era. CNBC on-air contributor, entrepreneur, 'recovering' investment banker and best-selling author Carol Roth will teach you how to understand why customer loyalty should be the key focus of your marketing efforts to help grow your business and think strategically about social media in a customer loyalty context to create and keep customers as raving fans. Plus, you will learn why both "senders" and "spenders" are critical to your success, understand how companies get communications and social media backwards so that you can avoid the same mistakes and learn critical facets of effective customer loyalty and social media strategies for the best ROI for your business. --
Enhancing Your Professional Brand and Status by Becoming an Industry Expert +
The job market is competitive and progressing up the corporate ladder is more challenging than ever. Being an expert in your field creates more opportunities for you to be promoted within your existing company and a significantly enhanced resume and competitive advantage when seeking jobs. Plus, it helps you to generate additional credibility inside your organization and may also open up new opportunities and even create side revenue, if appropriate and allowed in your industry.
Like the example above, would you rather hire someone who wrote the book on a subject or who read the book on a subject? How about the person who is featured on TV regularly vs. who watches TV regularly? Becoming an expert sets you apart from your peers by an exponential factor.
Carol Roth has learned the value of being an expert first hand and will give you her inside secrets, strategies and tactics for creating expert status for yourself so that you can generate more clients, including client referrals; close client opportunities at a higher rate; increase your billing rates, salary or bonus; gain more stature or recognition within your organization; get promoted and more. Whether you want to enhance your professional status or your bank account, becoming an expert is an invaluable tool that will serve you for your entire career. --
Elevator Pitching Mastermind: Pitching in Elevators and Cars - How to Deliver Your Message for Maximum Impact in Any Format +

Regardless of your main job function, you need to always be marketing, selling and pitching. In this session you will learn about elevator pitches and delivering your message effectively. You will get the keys to create a great pitch and insight on how to tailor your pitch to your audience. Plus, you will have the opportunity to interactively critique real elevator pitches, plus craft your own for presentation and feedback live on the spot! --
Selling Your Business: M&A Builders and Busters +

You have built up value in your business, but sometimes it seems like the M&A (mergers & acquisitions) process is set up to fail—or at least to encounter some major challenges. However, despite the flaws in the process, you can learn how to increase the likelihood of deal success and minimize the issues that blow up deals, even when the odds are stacked against you.
Recovering "investment banker", business advisor and CNBC Contributor Carol Roth, whose experience includes completing more than $2 billion in transactions for her clients (including capital raising, M&A, licensing and joint ventures transactions) talks you through the four "Cs" that can make or break your business sale. --
Money isn't Everything, but it's More Comfortable to Cry in a Mercedes than on a Bicycle: What you need to know to get wealthy [more]

Money isn't the solution to every problem, but having financial flexibility can buy you unparalleled flexibility in your life. Becoming wealthy requires the right state of mind and the right actions. Carol Roth walks you through specific mindset shifts and actions wrapped in humorous examples. She explains you why you need to focus on ROI (return on investment vs. ROE (return on ego), why cash flow is sexy, the difference between spending and investing, and how to find and get rid of financial and emotional vampires that suck your wallet dry.
Carol Roth is the daughter of an electrician who paid for her own education, graduated with $40,000 in college debt, paid it off in a year and a half and made her first million by age 30. She's also a 'recovering' investment banker who has completed more than $2 billion in transactions (capital raising, M&A, join ventures and licenses), has designed multi-million customer loyalty programs, owns stakes in several consumer/media companies and helps advise celebrities, major brands and high net worth individuals on business affairs. --
Hosting/Master of Ceremonies +
Expert multi-media hosting experience plus a bold personality allows Carol Roth to act as the perfect Master of Ceremonies, Host or Panel Moderator for your event. Carol will work with you on the content for the event, including opening and closing the event, introducing speakers, facilitating audience Q&A, conveying event logistics and other duties typical of a Master of Ceremonies or Moderator, tailored to your event's needs. --
Panel Moderator +
Carol brings her radio and TV expertise as a professional Panel Moderator. She makes panels fun and informative, with a talk-show vibe. She has done this for events and outlets like The Chicago Cubs Convention, The SBA, Microsoft, Inc.500, The New York Times Small Business Summit and many others. --
Online Event Panel Moderation +
Carol produces non-event or outside event video and audio content to supplement events and for brands. Her experience includes work for Bank of America, MasterCard, MetLife and others. --
Carol Roth is represented by K&M Productions. For more information, Carol Roth's speaking schedule, fees & booking Carol Roth contact us.